Yes, yes! Strawberry Cheesecake Chimichangas ! I didn't say anything wrong! If you have never heard of this recipe, that is deep fried burrito, which is very popular in the southwestern US cuisine. But, if you've already heard of Chimchangas , then you must surely know that it is a salty, not a sweet dish.
And now, out of the blue, Strawberry Cheesecake Chimichangas !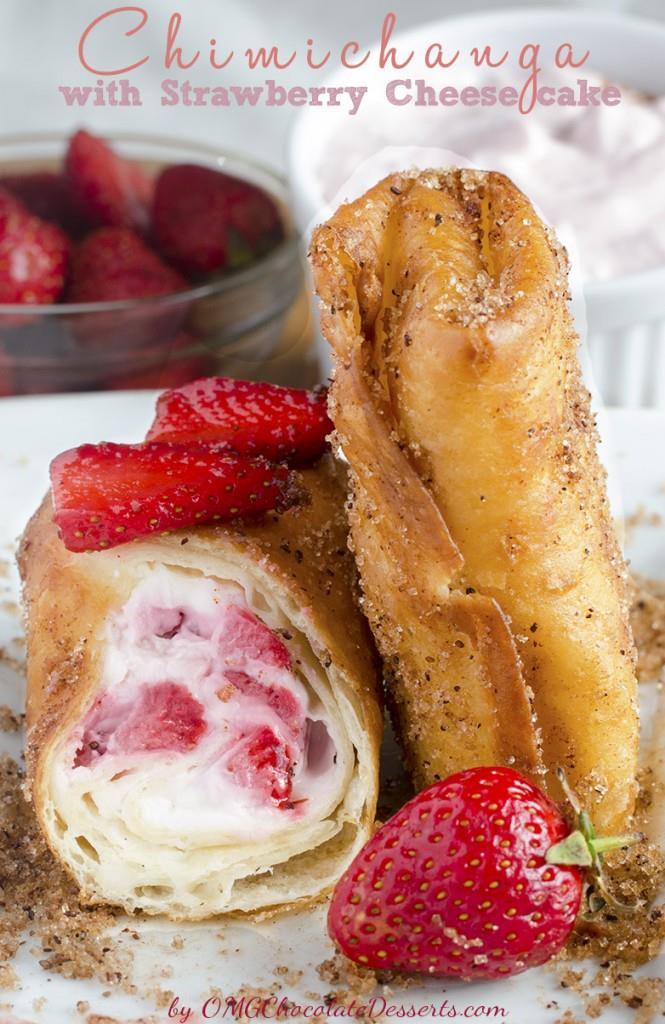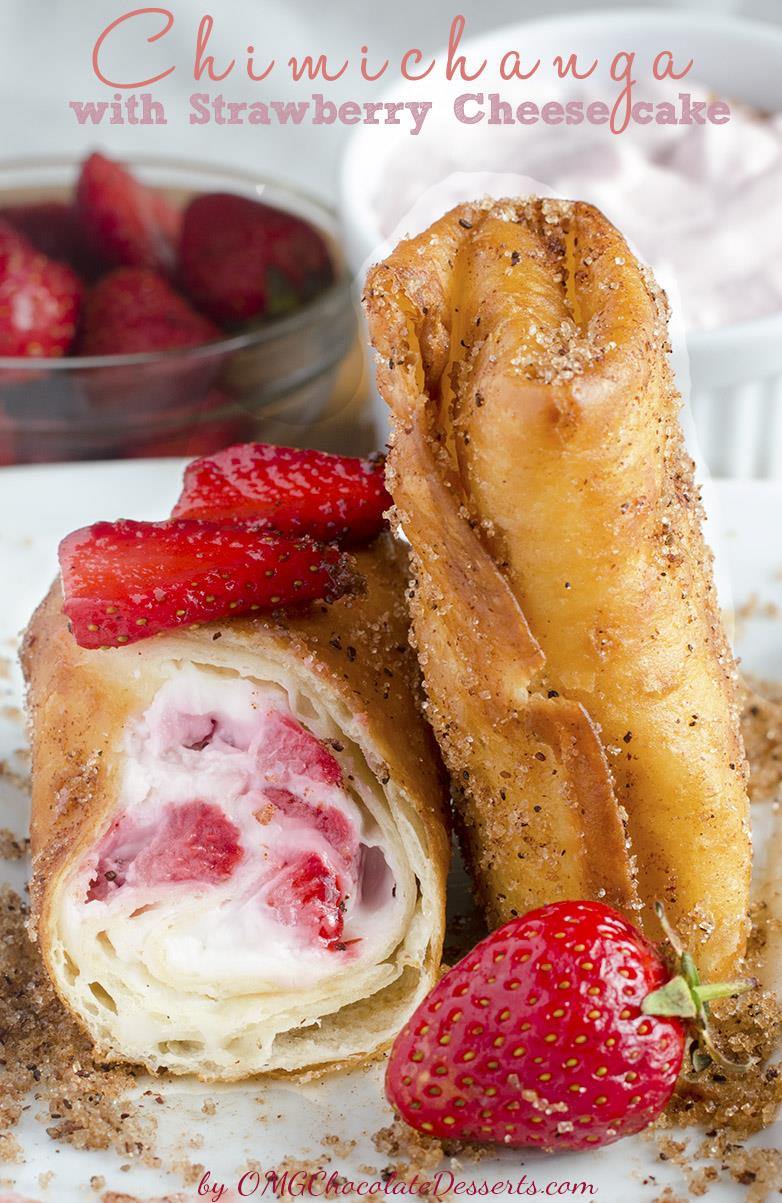 No, this time it is not (mainly) my fault. Even if I sometimes fix some really unusual combinations, for this fantastic mix, the credit must go to Kelly from the fantastic food blog Just a Taste. I'm just a fan who just couldn't resist the beautiful photo and who simply had to try their own version of sweet chimichangas .
And the perfect time for this kitchen experiment is Sunday breakfast. Everyone is at home, so even in the case of no success, somebody will like this sweet/salty combination. And what makes this recipe even more interesting is that you will prepare everything very quickly, so the smell of fried tortillas filled with cream cheese and strawberries will surround your kitchen.
Of course, everything was all right and the only thing that was missing that morning were a few more Chimchanga. My husband and grandpa immediately made an assault on the hot sweet tortillas and I had problems to "save" a few Chimichangas and try a little colder version of this beautiful treat.
"MMMM, this is so cool! Give me another, Vera!" was the only thing you could hear besides munching.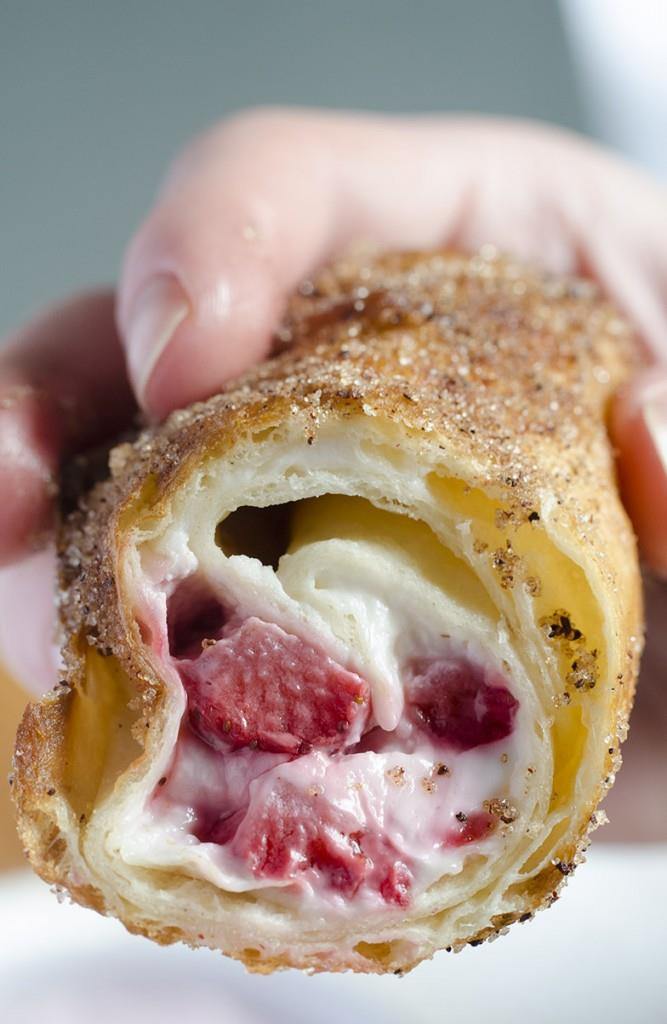 And so, easy come, easy go, and the curious face of my husband was still around the kitchen looking for the few pieces I left for taking photos.
"Well, there is no chance you will be getting this. Then it will be my fault that you are overweight!" I somehow managed to steer Darko out of the kitchen.
But that was not the end of the story about Strawberry Cheesecake Chimichangas !
Of course, a few hours later, my husband showed up with a smiley face – "Vera, is there anything left from those tortillas" !
And so, the last Chimichanga was gone with the wind and for memories, I had only two photos left in my posts with them