Easy Chicken Taquitos Recipe is perfect weeknight dinner. Chicken and vegetables with easy Avocado Dip are quick and healthy meal for whole family!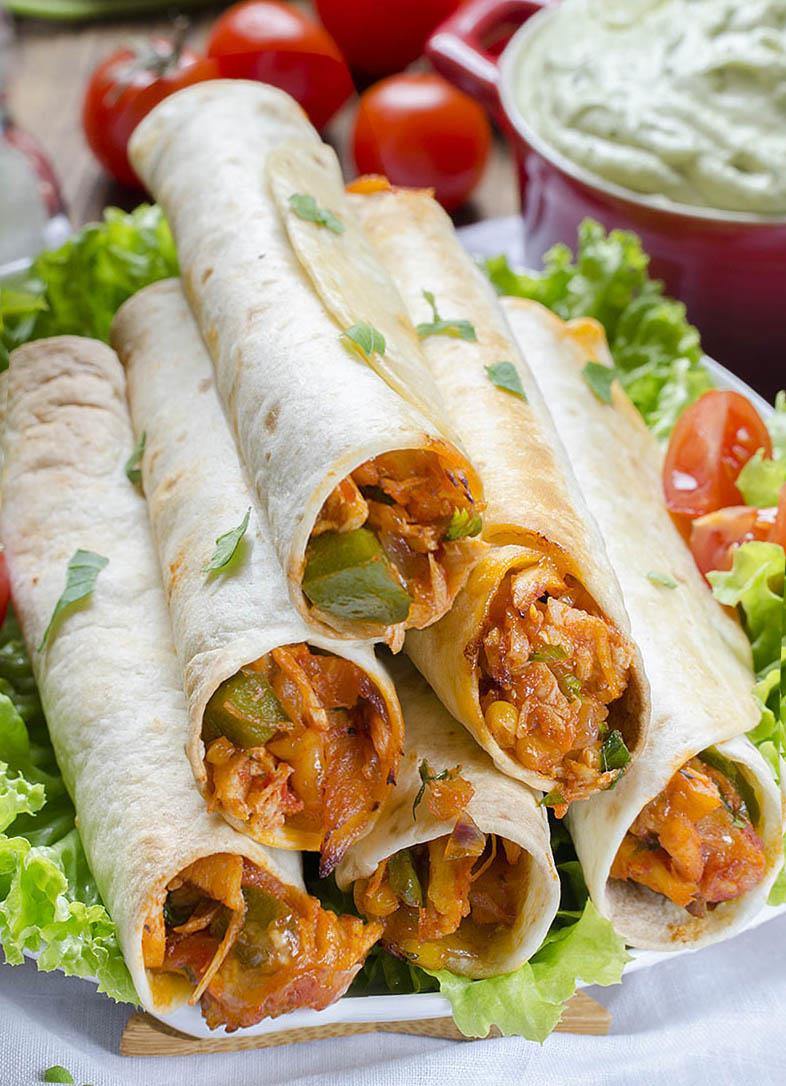 I decided to give a little break to my usual rich  chocolate dessert recipes and pay attention to clean eating and I still stick to my New Year's resolution. I haven't given up yet or get back to old habits.
Actually a few days ago I shared easy and healthy breakfast recipe for Skinny Chocolate Chip Banana Muffins and today I'm  sharing an easy dinner recipe. It's Easy Chicken Taquitos Recipe.
Now that the holidays are behind us we have to go back to work, kids go to school but all have to eat. And I mean to eat healthy, real homemade food, not some junk food. Yes, we are all very busy but it doesn't mean that we should forget our health. But even in a very short time we can prepare a tasty and healthy meal for whole family.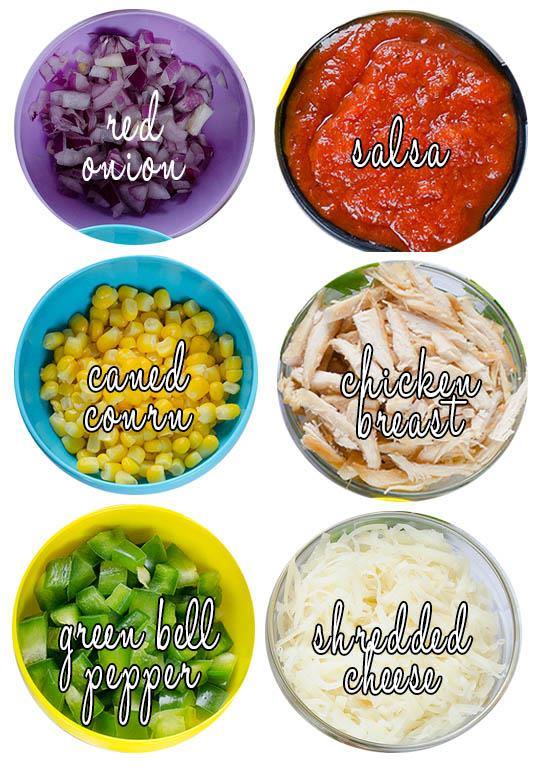 As I said before Easy Chicken Taquitos Recipe is quick and healthy meal, perfect for weeknight dinner.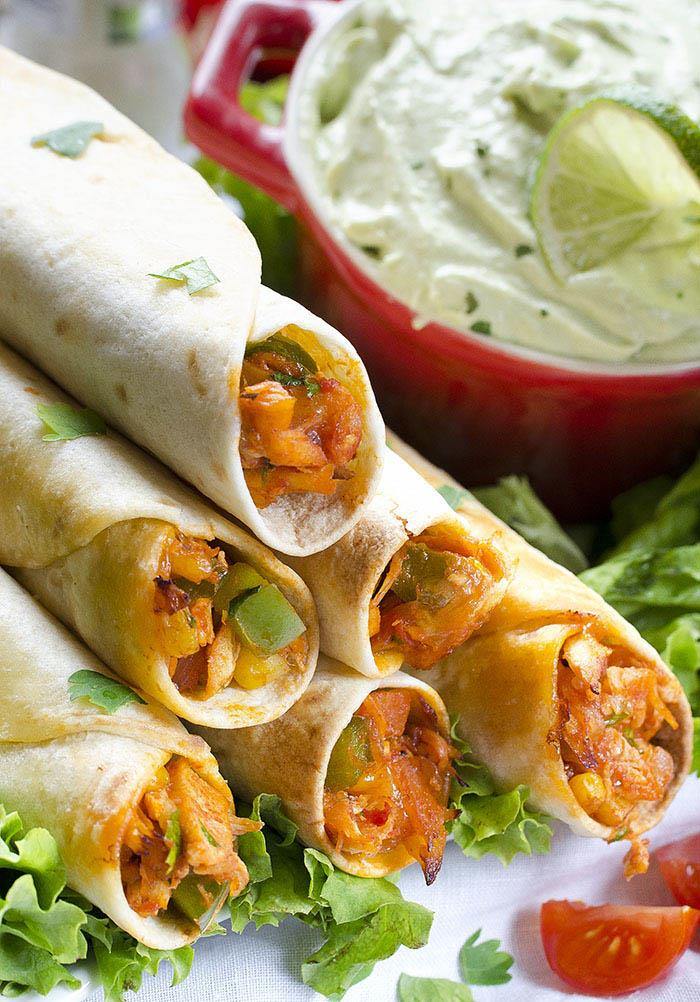 This meal is combo of baked chicken and fresh vegetables rolled into crispy tortillas. Plus you have delicious and easy Avocado Dip as a side dish. When you dip crispy Taquitos in this creamy Avocado sauce and take a first bite, you will add this recipe to your regular weeknight dinner menu.
You don't even have to stick to this recipe exactly. You can make a few changes, add your favorite vegetables, spice or whatever you have on hand.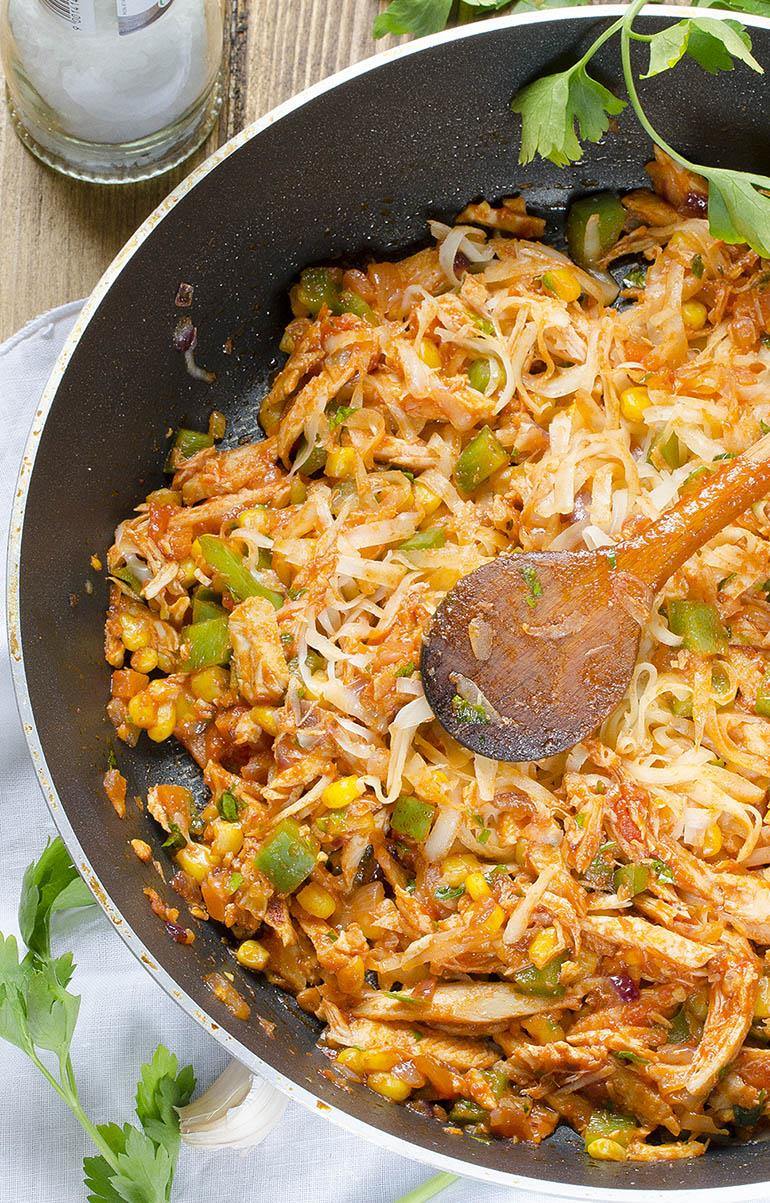 This time I used chicken breasts, cheese, green bell pepper, onion, corn and salsa and as a side I served lettuce and cherry-tomato. I like to eat these tasty Easy Chicken Taquitos with Avocado Dip. This easy avocado dip is simple mixture of mashed avocado, sour cream and freshly squeezed lime juice. The recipe is super simple and easy.  If you like these ingredients you have to try it.
Also if you love the combination of chicken and avocado, make sure to check my Chicken Avocado Burritos and Chicken Avocado Crescent Ring Recipe, too.

Easy Chicken Taquitos Recipe
Print
Easy Chicken Taquitos Recipe
---
Description
Easy Chicken Taquitos Recipe is perfect weeknight dinner. Chicken and vegetables with easy Avocado Dip are quick and healthy meal!
---
Ingredients
For Chicken Taquitos:
1 Tablespoon

olive oil

2

–

3

Tablespoons red onion-diced

1/2 cup

green bell pepper-diced

1/2 cup

canned corn- drained

1

garlic clove-minced

1 teaspoon

ground cumin

1⁄2 teaspoon

cayenne pepper

1 cup

chicken breast- cooked and shredded

1/2 cup

+1 Tablespoon salsa

2 Tablespoon

s fresh cilantro leaf- chopped

1 cup

shredded cheese (cheddar, mozzarella or your favorite)
Salt to taste

8

flour tortillas (6-inch diameter)

3 Tablespoon

s butter-melted
For Avocado Dip:
1

ripe avocado

4 oz

. sour cream

2 tablespoon

s fresh lime juice
salt to taste
For serving:
iceberg lettuce
cherry -tomato
---
Instructions
In a large skillet combine olive oil, red onion, green bell pepper and cook over medium heat until tender, about 5 minutes.
Add corn, garlic, cumin, cayenne pepper and cook another 2-3 minutes or until fragrant.
Add cooked shredded chicken, salsa, salt and stir to combine. Remove from heat and stir in cheese and cilantro.
Preheat oven to 400 F degrees and grease baking dish with melted butter.
Evenly divide chicken and vegetables mixture onto 8 tortillas, roll them tightly and place them in the baking dish. Brush each taquito with melted butter. Bake for 15-18 minutes until tortillas become golden brown.
To make Avocado Dip, in a small bowl mash avocado, add sour cream, lime juice and stir until smooth. Season with salt, to taste.