Baked Parmesan Zucchini is quick and easy recipe for delicious and healthy weeknight dinner side dish. Your whole family will enjoy, even kids and picky eaters will love these oven roasted veggies!!!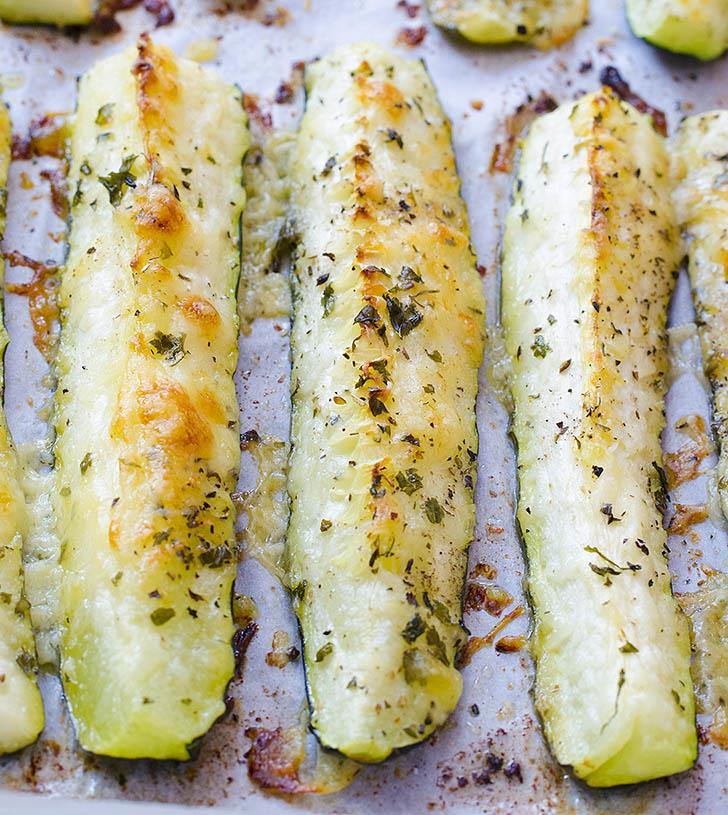 If you're not a big fun of zucchini, just because you found them bland or tasteless, trust me these Baked Parmesan Zucchini is nothing like that at all. Garlic powder and grated Parmesan gives them really amazing flavor.  Plus if you love parsley, sprinkle some on top and you'll get tasty side dish that goes perfectly with chicken or any other meat.
I love this recipe because it takes only 5 minutes and a few simple ingredients to put everything together. It's easy and not to mention it's really healthy. I love oven roasted veggies. It's much healthier than deep frying.  Baked this way veggies have amazing texture and really enhanced flavor.
You can find zucchini during whole year in the market, but Baked Parmesan Zucchini is perfect recipe for summer. That time of the year zucchini is really cheap, and you can make delicious meal that's totally on the budget.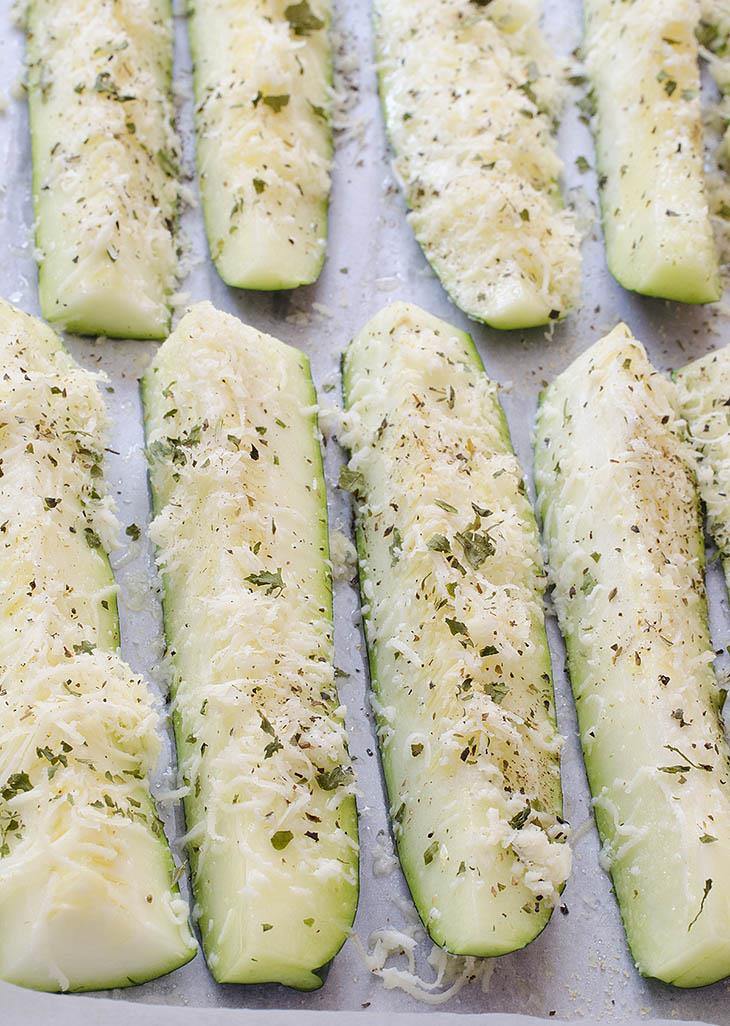 Also if you want to take care of clean eating or you want to gain some weight loss, zucchini is always a good choice.
As a matter of fact, Baked Parmesan Zucchini is so delicious that I could say it's addictive. Crispy Parmesan shell on top of tender zucchini is perfect combo of flavor and texture as well. I love to eat them as a main dish, not just as a side. But it's totally up to your own taste.
Even in the middle of winter, I love to buy zucchini in the market and make this recipe. It simply reminds me of easy and pleasant summer day and the abundance of garden fresh veggies.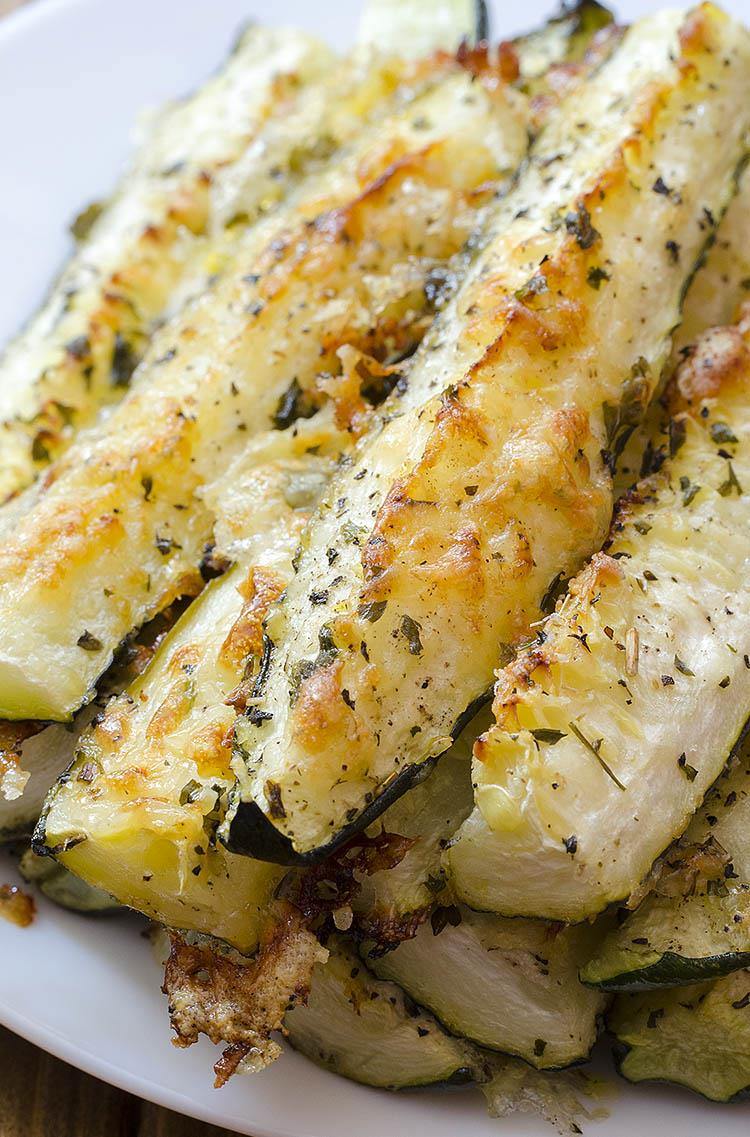 Since the spring is just around the corner I couldn't wait to share my personal favorite veggie recipe. Baked Parmesan Zucchini is a must have side dish on your menu this spring or summer.
If you want another idea for oven roasted veggies check this Roasted Brussel Sprouts, and for more healthy and easy dinner recipes go to Easy Crockpot Teriyaki Ckicken or  Chicken Caesar Salad Wraps.

Baked Parmesan Zucchini recipe
Print
Baked Parmesan Zucchini
---
Author:

Prep Time:

10 minutes

Cook Time:

15 minutes

Total Time:

25 minutes
Description
Baked Parmesan Zucchini is quick and easy recipe for delicious and healthy weeknight dinner side dish.
---
Ingredients
4

–

5

small or medium zucchini
about

2 Tablespoon

s olive oil
Salt, pepper and garlic powder- to taste

¾ cup

freshly grated Parmesan cheese
Fresh parsley leaves-chopped
---
Instructions
Preheat the oven to 350 F and line rimmed cookie sheet with aluminum foil.
Cut each zucchini into quarters lengthwise and arrange onto cookie sheet.
Brush zucchini generously with olive oil.
Sprinkle with salt, pepper and garlic powder to taste.
Sprinkle grated Parmesan on top of zucchini.
Finally, sprinkle chopped parsley.
Bake at 350 F for about 13-15 minutes (until tender), then adjust oven rack on top position and broil the zucchini for 2-3 minutes until Parmesan is golden brown.
Serve warm.