If you are wondering how to make crispy and spicy, homemade Fried Chicken as weeknight dinner for your family or you need crowd pleasers Super Bowl Food, try this cheap, quick and easy KFC Copycat recipe.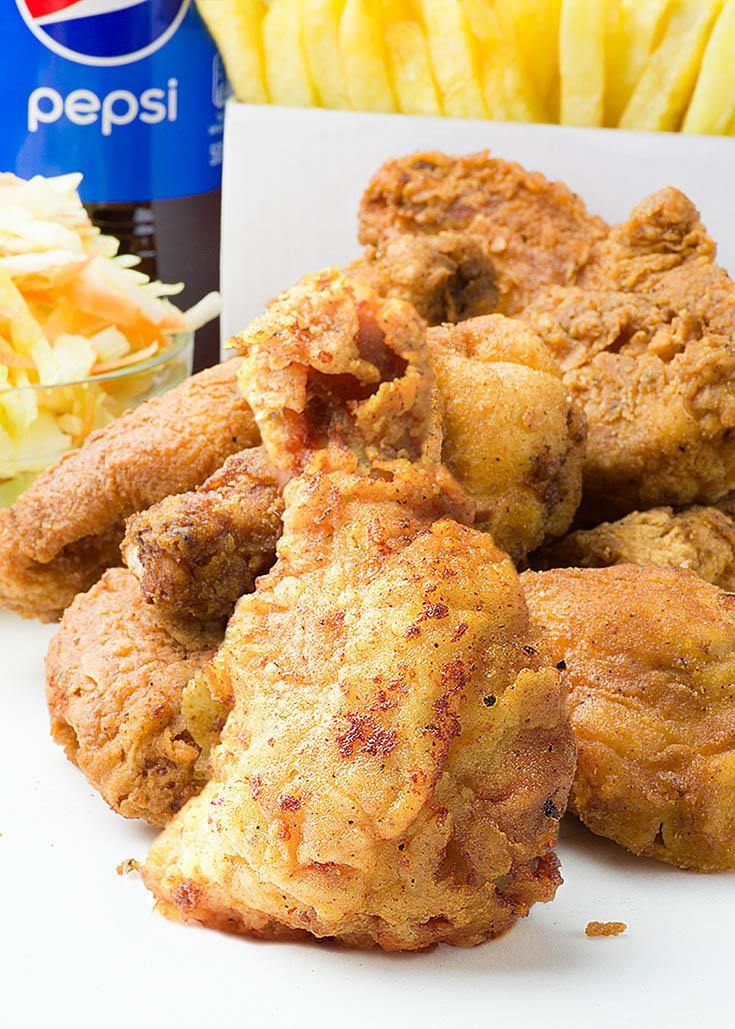 Healthy family dinner should include chicken baked in the oven or cooked in Crock Pot, served with lots of veggies. But sometimes we can allow ourselves to forget the clean eating. Everybody needs simple comfort food from time to time.
This Fried Chicken recipe is perfect balance between fast food and healthy meals. It's real homemade dinner, but taste so good and it's incredibly easy to make. It's even better than takeout food.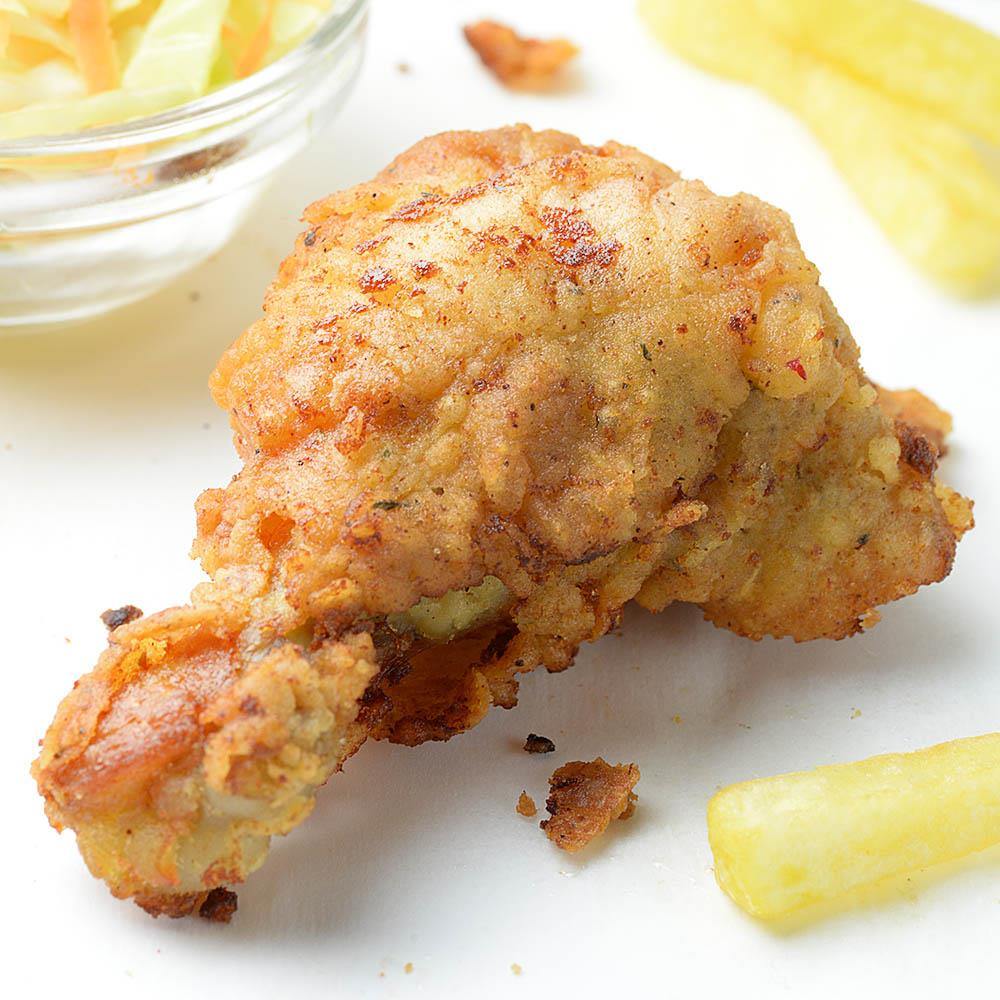 This Fried Chicken is called KFC Copycat recipe. Although it's just another guess at KFC's secret it's pretty close and really delicious.
The chicken is incredibly juicy on the inside because it's dipped in buttermilk for couple of hours. On the outside it's extra crispy and spicy. After you coat it with eggs and mixture of flour and seasonings you can fry it in skillet, pan or deep fryer.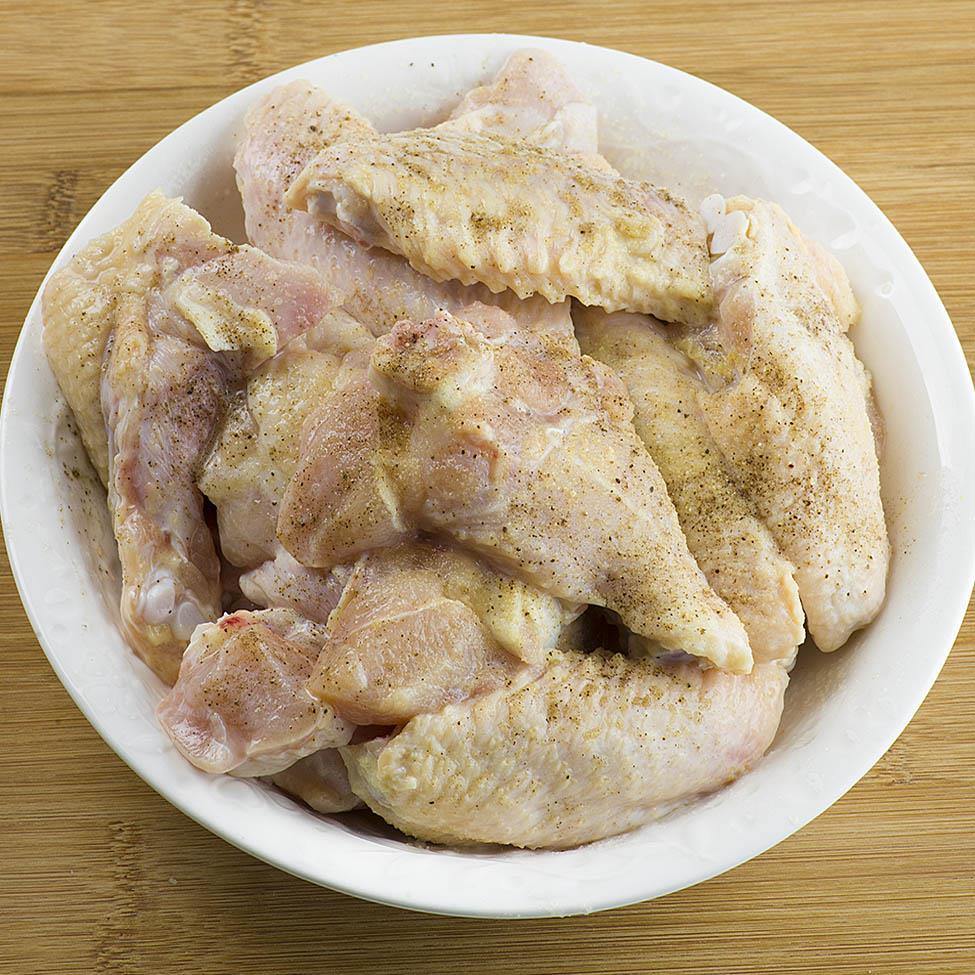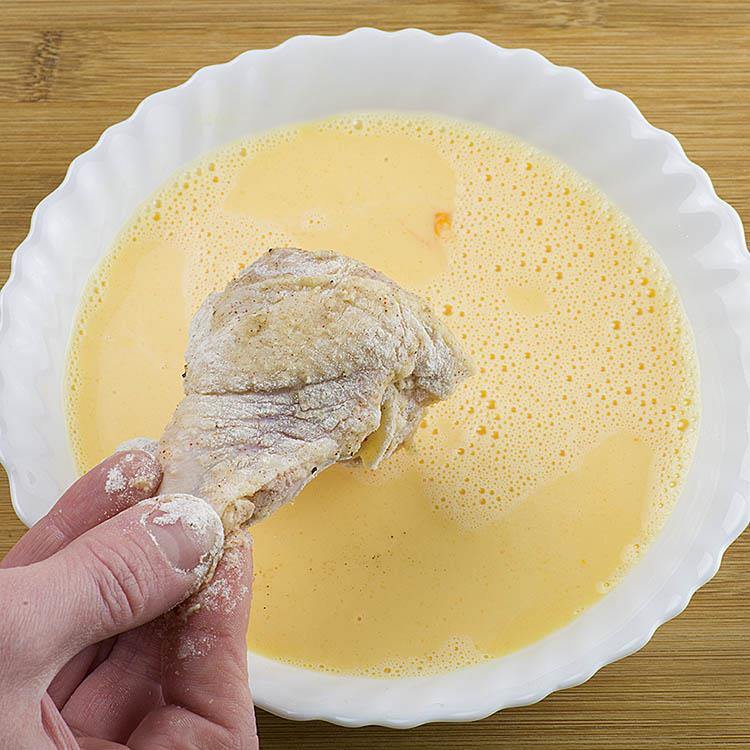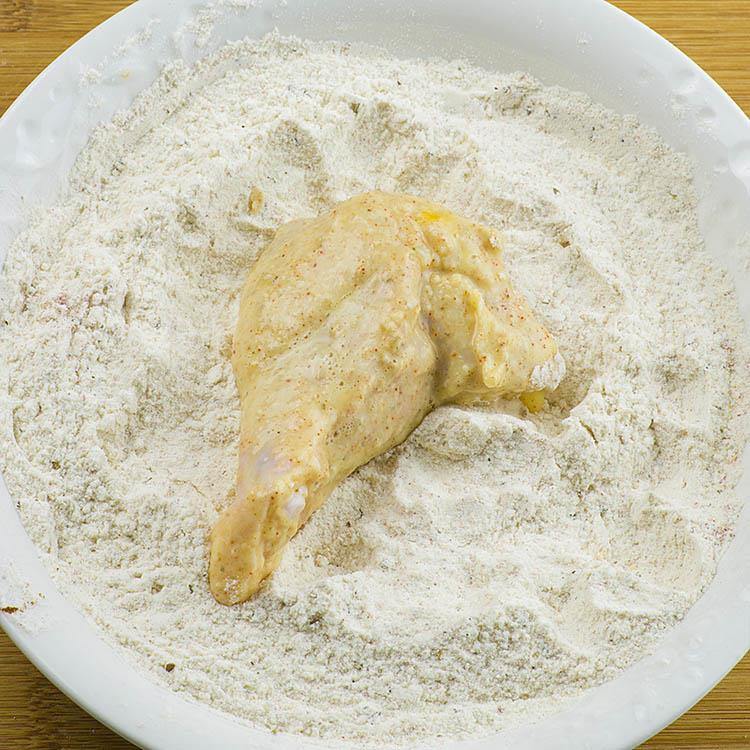 It's also cheap dinner recipe using just chicken wings and that's totally on the budget.  But this recipe will works well with chicken stripes, too. If using drumsticks, you'll need to bake them after you crisp them on the pan. They are too big to get well done only by frying them.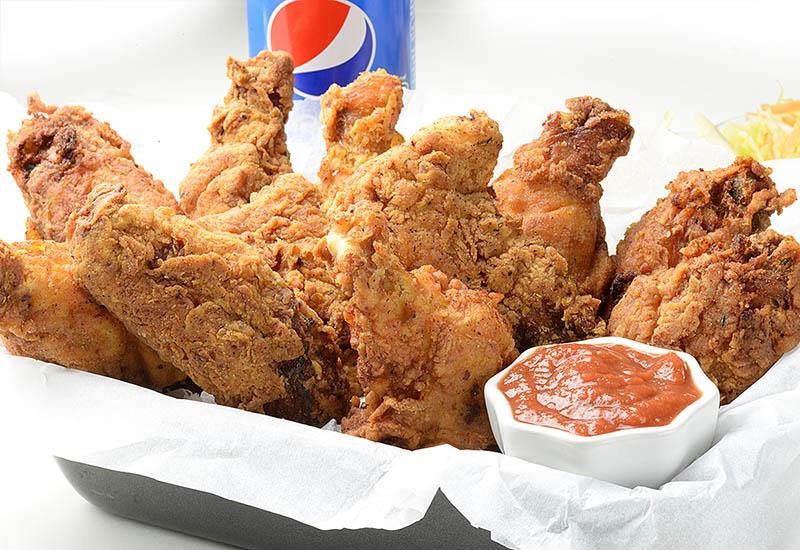 You may want to try this Fried Chicken recipe for Super Bowl or any other party.  It's very quick and simple to make, so you can make a ton of crowd pleasers food in a very short time.appetizer recipes. I suggest you to add these Easy Cheesy Pizza Breadsticks, Easy Chicken Taquitos Recipe or Chicken Avocado Salad Roll Ups to your Super Bowl food menu this year.

Fried Chicken Recipe Instruction
Print
Best Ever Fried Chicken ( KFC Copycat)
---
Description
This Fried Chicken recipe is real homemade dinner, but taste so good and it's incredibly easy to make.
---
Ingredients
20

chicken wings

2 cup

s buttermilk
Salt, black pepper and garlic powder to taste

2/3 cup

milk

3

eggs

2 cup

s all-purpose flour

2 teaspoon

salt

1 teaspoon

chili powder

1 teaspoon

white pepper

2 teaspoon

s paprika

½ teaspoon

thyme

½ teaspoon

basil

¼ teaspoon

oregano

1 teaspoon

parsley
Peanut oil for frying
---
Notes
If using fresh wings, remove the flipper, then break each wing into two pieces and place them in a bowl and cover with buttermilk. Cover and chill for 2 hours or overnight.
When ready to fry them, remove chicken wings from buttermilk and sprinkle lightly with salt, black pepper and garlic powder.
In a bowl beat the eggs, stir in milk and set aside.
In large bowl whisk together flour, salt, white pepper, chili, paprika, thyme, basil, oregano and parsley, set aside.
Coat each chicken with flour mixture, then dip into milk and egg mixture, then again into flour mixture.
In a large skillet or pan heat the oil to 325 F (until it's hot but not boiling). The oil should be at least 1- 1 ½ inch deep.
Working in batches, place chicken wings in hot oil and fry until golden brown (about 12 minutes), turning occasionally if oil does not completely cover chicken.
Transfer the wings on a paper towel lined plate to drain excess oil for 2-3 minutes.