Creamy Christmas Cheesecake is a fun and festive dessert for the Holidays. Its red, white and green striped filling is sure to spread your Christmas cheer!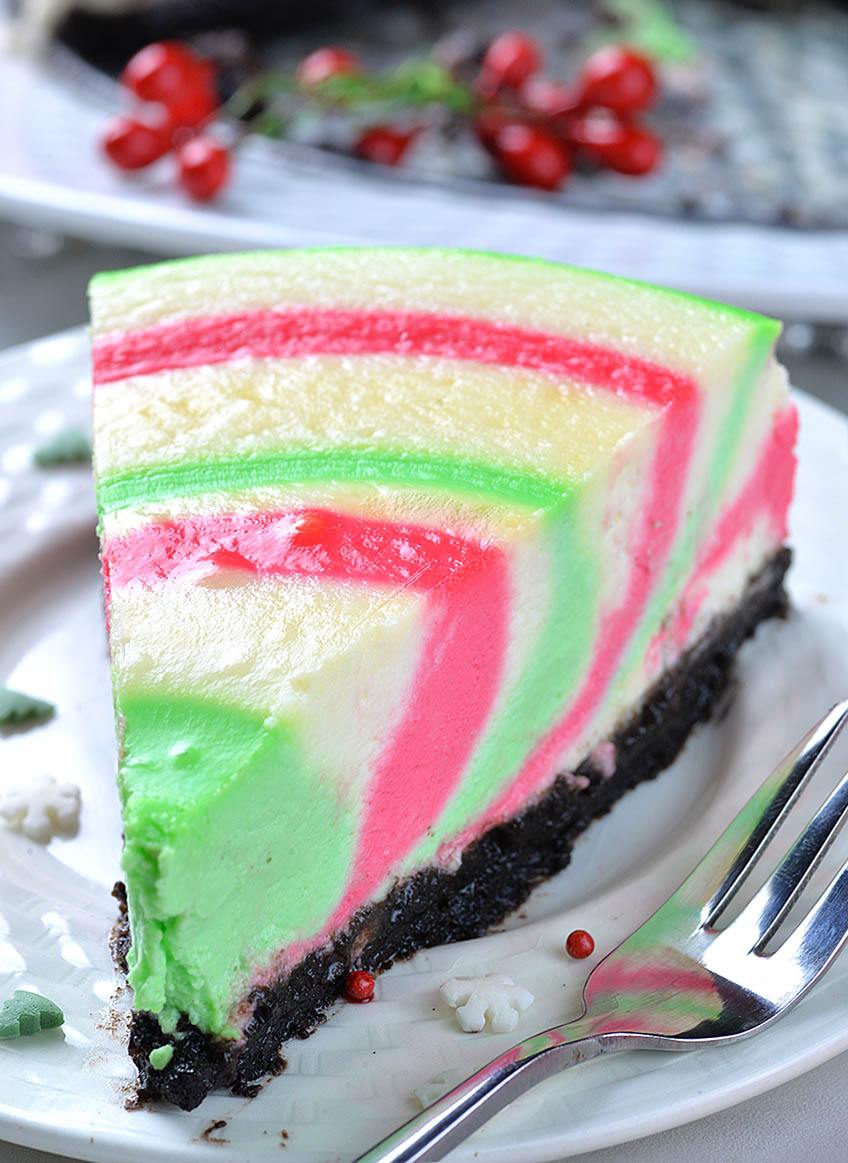 Christmas Cheesecake
Moreover, Christmas is my favorite time of the year. In fact, I love everything about it ! And I'm so excited like a kid. Actually,  I can't wait December to start so I could pull out the Christmas tree and decorate my home. And let me tell you something, but in the confidence…shhhh!  Maybe you should call me crazy, but I've already started to buy Christmas gifts.
However, as you can see after my two last posts, I'm carried away with developing Christmas recipes. To tell the truth, I have two brand new Christmas dessert recipes for upcoming holiday already. So, you may want to check my Cranberry Pistachio Lasagna, too.  And maybe some of my older Christmas recipes: Red Velvet Truffles, Christmas Maraschino Cherry Shortbread Cookies, Cranberry Pistachio White Chocolate Truffles … But these two was the biggest hit on my blog ever: Christmas Cranberry Pound Cake and Christmas Lasagna.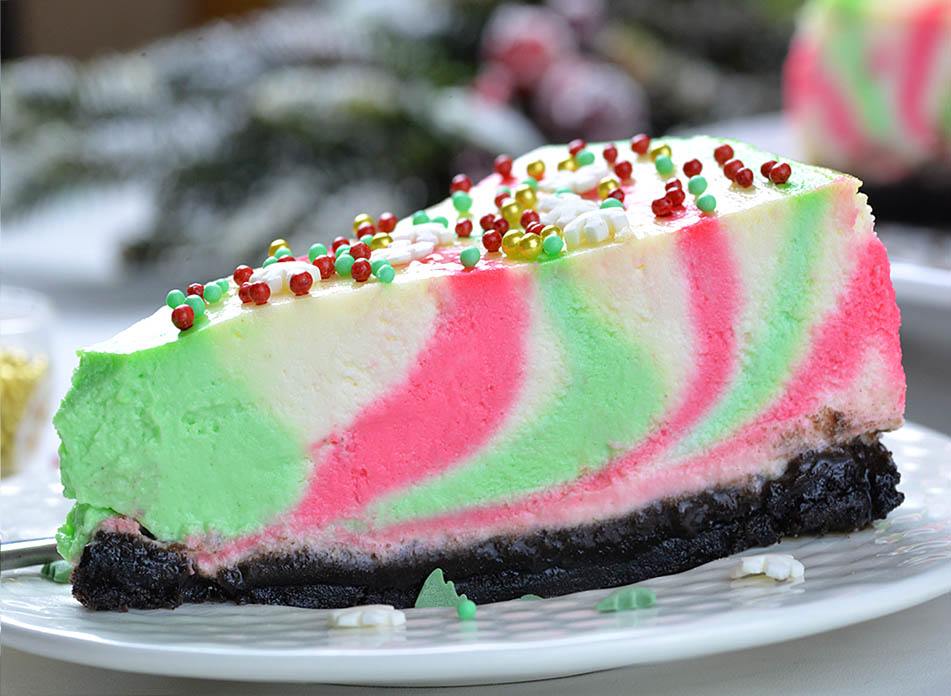 So let's get back to today's Christmas Cheesecake. It's perfect choice for Christmas dessert. It looks so fun and cute, but fancy, too. Also, red, white and green colors are traditionally associated with Christmas. And that's the reason why I called this cheesecake "Christmas Cheesecakes". Above all, this cake with it's red, white and green striped filling simply scream Christmas!
And when it's about the taste, this Christmas Cheesecake is also very delicious, smooth and creamy, too. Moreover, I suggest you to use peppermint extract and make it in mint flavored, just like peppermint candy canes. But if you don't like mint, feel free to use vanilla extract. That will taste great, too.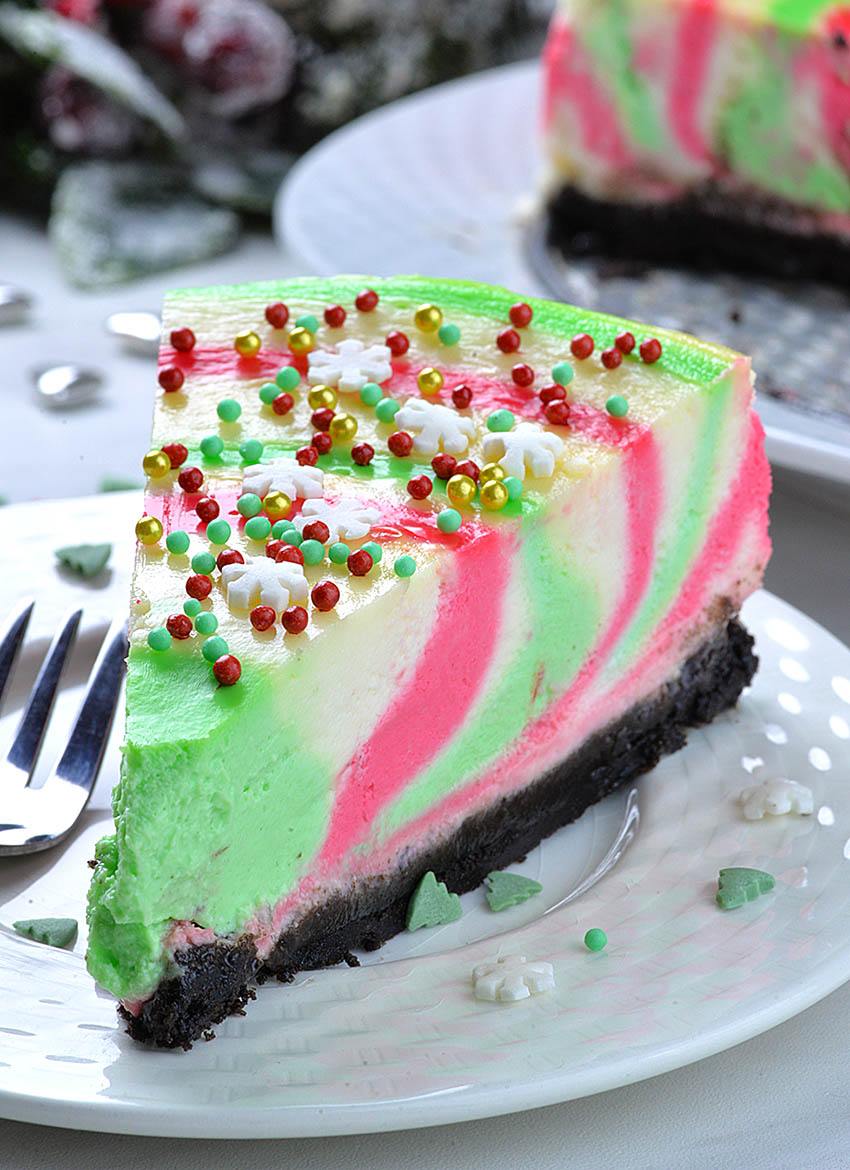 Other Christmas Dessert Recipes
Christmas Cranberry Pound Cake
Cranberry Pistachio White Chocolate Truffles
Christmas Maraschino Cherry Shortbread Cookies
and Homemade Peppermint Patties
CHRISTMAS CHEESECAKE RECIPE

Print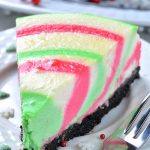 Christmas Cheesecake
---
Prep Time:

20 minutes

Cook Time:

1 hour 30 minutes

Total Time:

1 hour 50 minutes

Category:

Christmas

Method:

Oven

Cuisine:

American
Description
Creamy Christmas Cheesecake is a fun and festive dessert for the Holidays. Its red, white and green striped filling is sure to spread your Christmas cheer!
---
Ingredients
For Oreo Crust:
24

Oreo cookies (whole with the filling)

¼ cup

melted unsalted butter
For Cream Cheese Filling:
32 oz

. cream cheese softened at room temperature

1 1/4 cup

sugar

2 teaspoon

vanilla or peppermint extract

4

eggs slightly beaten

1 cup

sour cream
Red and green food coloring
---
Instructions
Preheat the oven to 325 F. Grease deep 9 inch springform pan with non-stick cooking spray and line with parchment paper. Then wrap the springform pan in 2 layers of aluminum foil to make sure no water leaks in when you place it in water bath later.
To make the crust:
Pulse whole Oreo cookies with the filling in a food processor to make fine crumbs. Stir in melted butter until evenly moistened. Press the mixture firmly into the bottom of springform pan. Place in the freezer to firm while making the filling.
To make the filling:
Fist, mix softened cream cheese, sugar and peppermint (or vanilla) extract just to combine. Then, add slightly beaten eggs and mix on low speed just to combine, do not overmix it. Fold in sour cream, too.
Now, reserve half of the batter in white color. And remaining half of the batter divide in 2 small bowls and add red food coloring in one bowl and green food coloring in the other bowl. The batter should be pourable but not too runny.
To make the striped effect, you will pour the batter in small amounts in the center of the crust. Start with white batter and continue alternately with green, white, red, white, green, white, red, white…until you use all batters. In case your batter is a bit thicker than it should and won't push down and spread out previous layer, gently shake the pan to cause the spreading. As you layering the batter it should spread and make concentric circles.
Now, gently transfer springform pan in large roasting pan. Pour hot water in roasting pan to fill it halfway through. Place in the oven and bake 90-110 minutes until the edges are set and the center is just slightly jiggly. Turn off the oven and leave the cheesecake in the oven for 1 hour, then lift springform pan from water bath and place it on the counter to cool at room temperature. Refrigerate for 4 hours or overnight.
Remove the foil, then remove the ring from springform pan. Run a thin metal spatula under the crust to remove it from the bottom and transfer the cheesecake onto a serving plate.
Store in the fridge.
Craving More Christmas Desserts?!
Christmas Cranberry Pound Cake is perfect dessert for Christmas. It's really moist, flavorful and easy to make.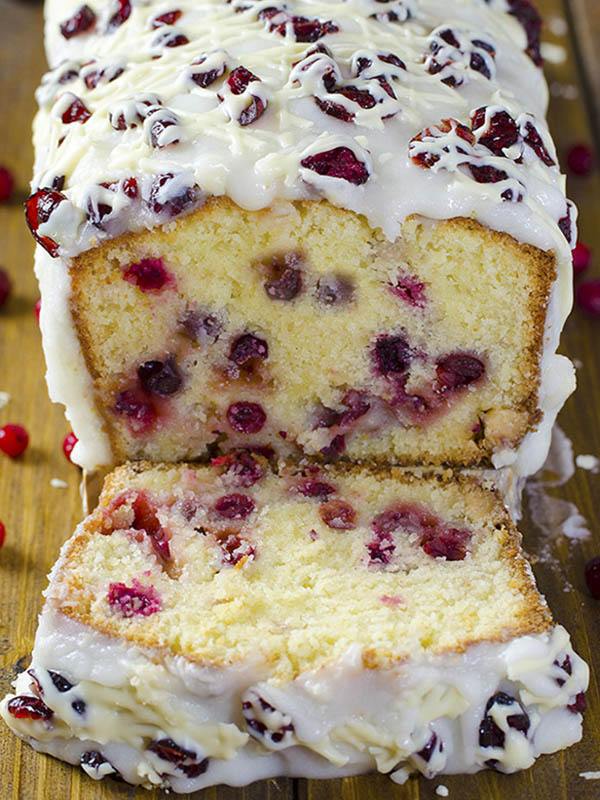 Christmas Lasagna is whimsical layered dessert with buttery red velvet shortbread cookie crust, peppermint cheesecake layer, white chocolate pudding, whipped cream and mini marshmallows on top.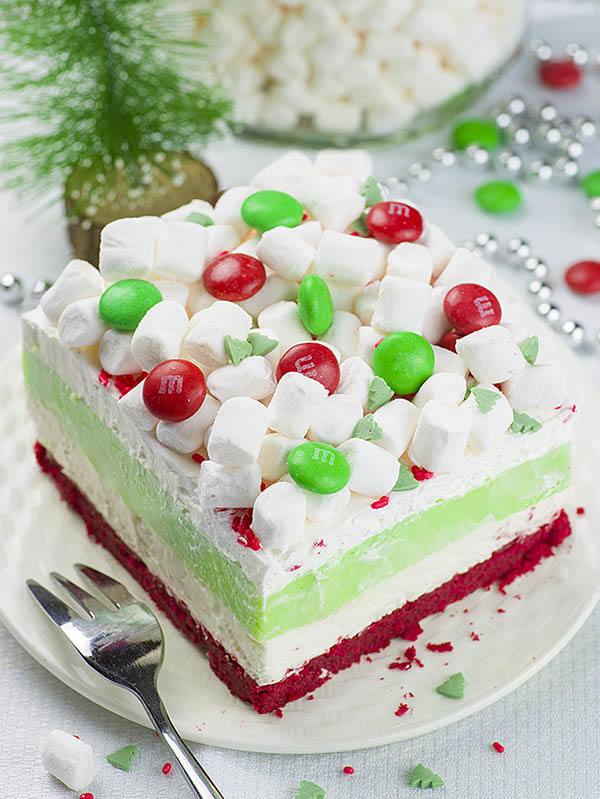 Christmas Tree Cheesecake on a stick is festive and fabulous Christmas treat. Eating cheesecake has never been this fun!