Hi guys!  Fall is much closer than we all want to believe. I'm sad because the summer is coming to its end but I'm also happy because the season of fall baking will start soon. So today I decided to share with you a short video on how to make the perfect Pumpkin Pie Cupcakes like a pro! Moreover, today we are making real homemade Pumpkin Puree !!!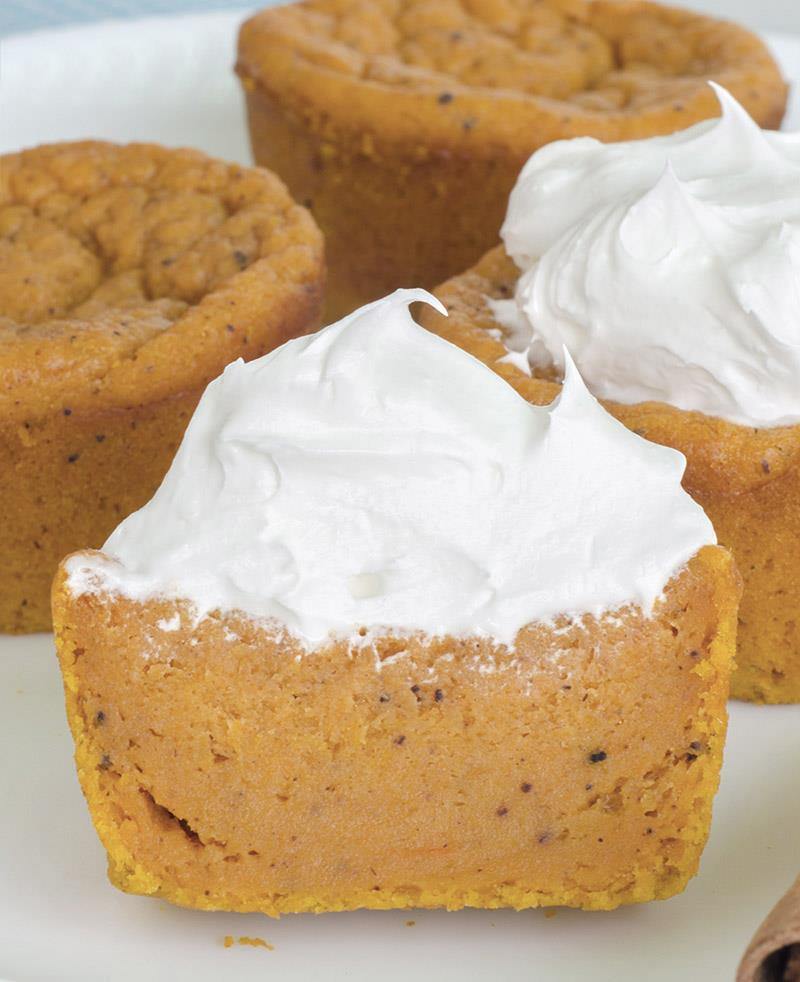 I revisited one of my most popular recipes during my entire career of food blogging. It's OMG Pumpkin Pie Cupcakes ! Although the recipe is incredibly easy I wanted to make a video this time just to assure you how simple it is. Watching a video every cooking rookie can cook like a pro!
You can FIND THE ORIGINAL RECIPE HERE!!!!
I don't want to repeat myself and make a long story about these cupcakes today. But  if you're interested you can check my old post here.
I'll just tell you that these cupcakes are Individual portions of traditional pumpkin pie with great combination of texture and yummy pumpkin and spice flavor. Actually ,whole cupcake is soft and gooey like pumpkin pie filling with rich spiced pumpkin flavor. And that's the best part of every classic pumpkin pie, right?!Today I'll show you how to make these yummy mini pies from scratch. And we won't using canned stuff but real pumpkin!!!
Making your own homemade pumpkin puree is an extra effort. But when you try it once you'll be pureeing your own pumpkin afterwards. Once you substitute homemade for the stuff in the can you'll realize that homemade pumpkin puree is so much better.
And it's not that much effort after all. Halve the pumpkin, scoop out the seeds, cut in slices, arrange them onto baking sheet, cook for 45-60 mins until tender to touch, peel off the skin and place the roasted pumpkin flesh in a food processor and pulse until smooth. And it's done!!!
You can store your homemade pumpkin puree in an air-tight container for a week or place in a freezer for a few months. I personally like to pack one cup of puree to each zip-lock bag, flatten it and store in my freezer to have plenty on hand for cooking and baking during the fall and winter season.
Just one NOTE: in general you should get approximately 1 cup of pumpkin puree from 1 lb. fresh pumpkin, so you can plan ahead.
You can use homemade pumpkin puree in every recipe that calls for canned pumpkin or pumpkin puree.
The season of fall baking will start soon so here is revisited version  of my most popular recipes ever. Check  the video version of OMG Pumpkin Pie Cupcakes !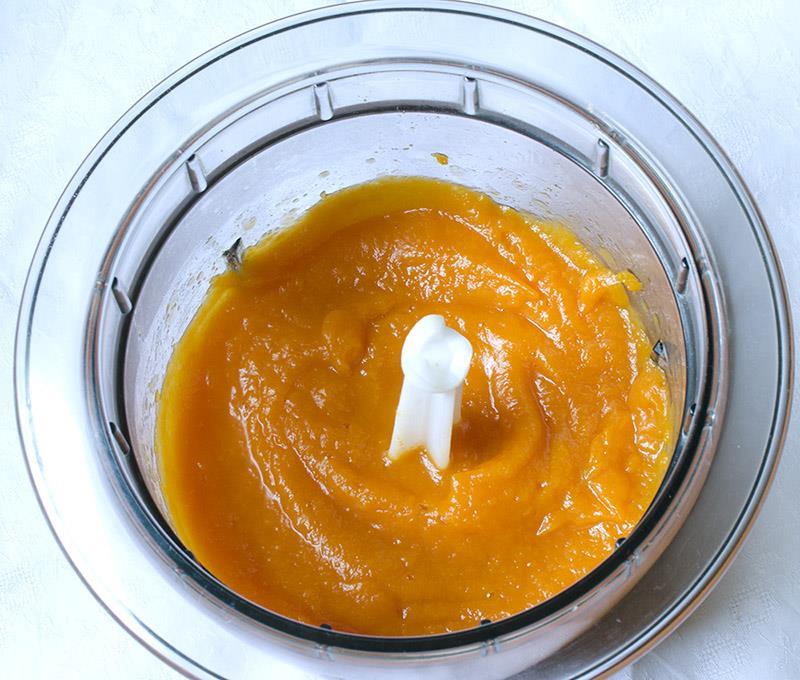 If you decided to give it a try and overload your freezer with homemade pumpkin puree here are some interesting recipe to make this fall or winter besides these OMG Pumpkin Pie Cupcakes.
White Chocolate Pumpkin Truffles and White Chocolate Pumpkin Cups (in case you are craving for some chocolate), or if you are more for some cheesecake dessert try Pumpkin Cheesecake with Oreo Crust or Mini Pumpkin Swirled Cheesecakes. And for Halloween I suggest these two cookie recipes: Mummy Pumpkin Cookies or Snickerdoodle Pumpkin Cookies. And not to forget my Pumpkin Poke Cake!
So start pureeing pumpkin, great pumpkin dessert recipes are almost in season. Times flies and Halloween and Thanksgiving will be here sooner than you can imagine so be prepared for baking.
Print
Description
HOW TO MAKE THE PERFECT PUMPKIN PIE CUPCAKES LIKE A PRO ( + homemade Pumpkin Puree ) !!!
---
Ingredients
pumpkin (approximately 1 lb. fresh pumpkin for 1 cup pumpkin puree; you cam use as much as you like)
---
Instructions
Preheat your oven to 350 F and line baking sheet with parchment paper.
Cut the pumpkin in half and scoop out the seeds and pulp.
Cut the pumpkin in slices and place them onto baking sheet.
Bake for 45-60 minutes or more, until it's tender when poke it with a fork(it should slide off the fork if it's done).
Peel off the skin and place the pumpkin flash in a food processor ( a few pieces at the time). Pulse until it's smooth. If the puree is too thick you can add just a little water, and if it's too watery you could strain it over a fine mesh strainer or cheesecloth )
Store in a fridge in an airtight container for a week, or pack in a zip-lock bag, flatten and store in a freezer for a few months.