The days of Pumpkin are continuing! Although I had the intention of making a little chocolate break, my husband himself contributed that this recipe contains pumpkins. But, what actually happened? For a long time, I have been planning to make Peanut Butter Reeses Cups. But simply, it wasn't meant to be for them. Delighted by the sweet little Pumpkin Swirled Cheesecakes, he wondered why I wouldn't fill chocolate cups with pumpkin. Hm… maybe not a bad idea, but somehow dark chocolate and pumpkin don't really go together.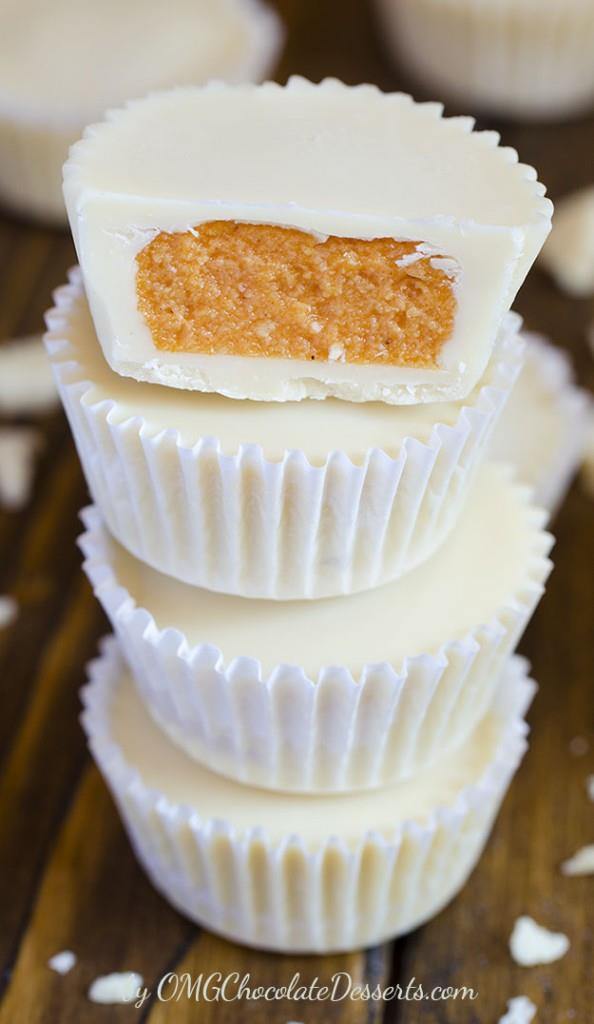 "But why does it have to be dark chocolate?" asked my husband!
"Don't you remember the truffles which you filled with pumpkin and then dipped them into white chocolate? They were really great".
Maybe it wasn't a bad solution, and it was really an original idea. I haven't seen a recipe like this on the internet.
"Well, OK! We'll make your White Chocolate Pumpkin Cups ".
And as soon as I began making them, I saw that I really liked this recipe. For the whole process, from beginning to the end, it took 20-30 minutes. Of course, you have to have prepared pumpkin puree and as I already told you, my fridge is full of it .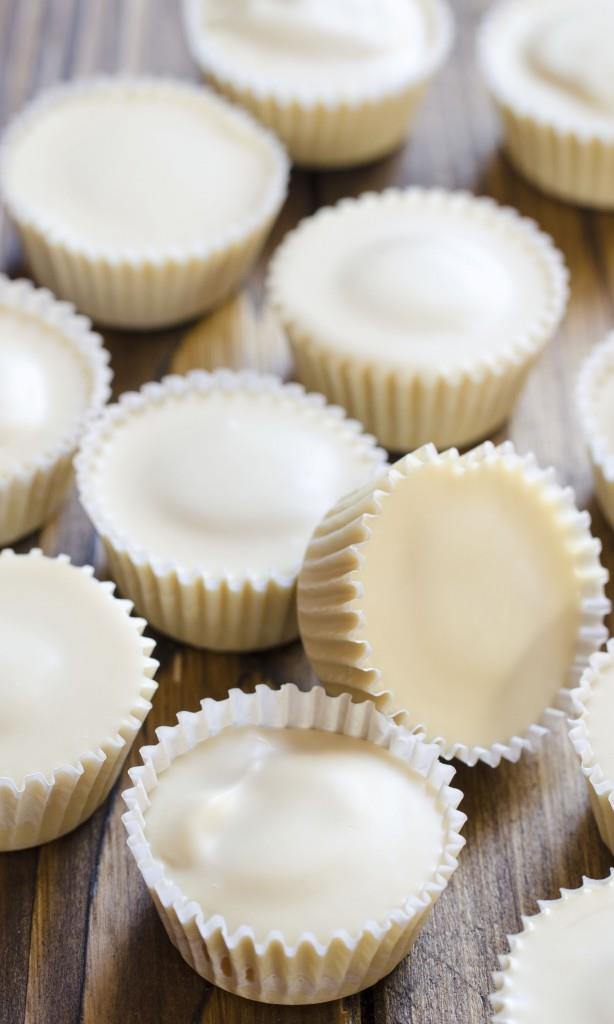 First, you pour the melted white chocolate on the bottom of the paper for the cups and leave them in the fridge for a few minutes to get hard. You use that time to make little pumpkin balls which you slowly put into cups with white chocolate on the bottom. You need to press the ball with your finger a little so the top wouldn't go over the height of the cup and in the end, pour more white chocolate into what is left.
Of course, in the end, a few more minutes of cooling, and your White Chocolate Pumpkin Cups are ready to consume!
Only then did I see the biggest fault of this sweet dessert! As quickly as they are made, they are gone from your table even quicker 🙂 The only thing left is to make another round or think of the next recipe !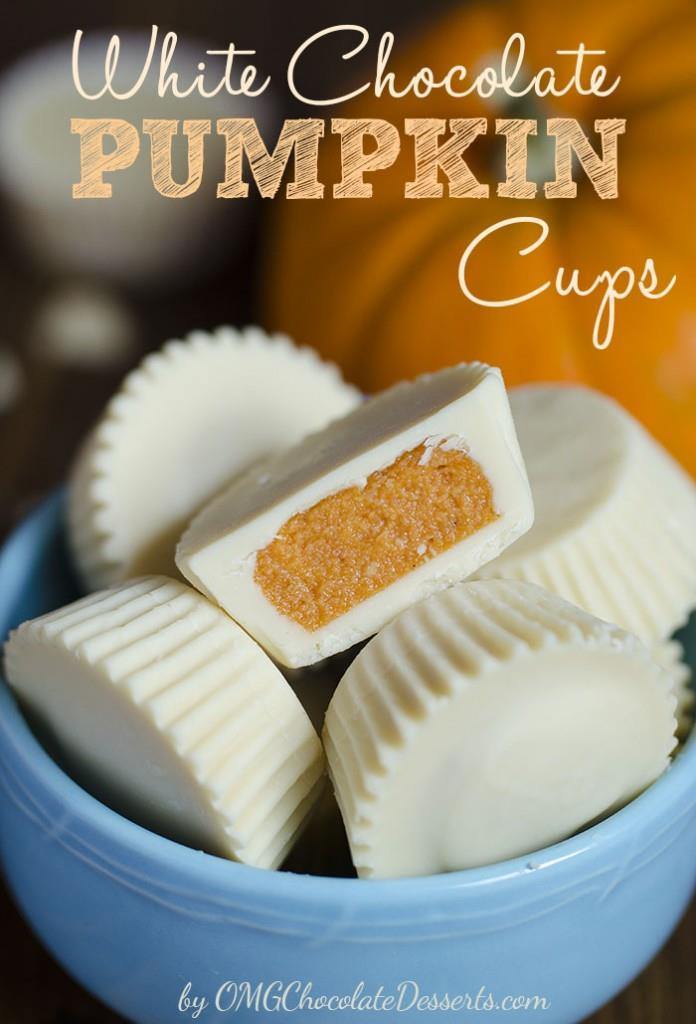 Print
White Chocolate Pumpkin Cups
---
Author:

Prep Time:

30 minutes

Total Time:

30 minutes

Yield:

24

1

x
Ingredients
3/4 cup

garaham crackers- grounded

1/3 cup

pumpkin puree

2 oz

cream cheese-softened

1/4 cup

powdered sugar

1/4 tsp

cinnamon or pumpkin spice

15 oz

. white chocolate
---
Instructions
Line mini-muffin tin with 24 paper liners and line baking sheet with parchment paper, set aside.
In a bowl mix cream cheese, powdered sugar, pumpkin puree and cinnamon. Stir in grounded cookies and set in the fridge for 30 minutes.
Roll 1 heaping teaspoon of the mixture into balls and place them on parchment paper. It should be 24 balls. (If the mixture is to sticky to roll add more grounded graham crackers)
Melt white chocolate and spread 1 tablespoon into the bottom of each lined muffin cup, set in the freezer for couple of minutes to harden the chocolate.
Place one pumpkin cream cheese ball into each cup and flatten it a bit with your fingers. Cover pumpkin balls with melted chocolate. Tap the pan gently on the working surface to make sure that chocolate is evenly spread over the pumpkin. Set it in the freezer for 5 minutes to harden the chocolate.
Store in the fridge.