French Silk Pie is chocolate lovers dream.  Flaky and buttery homemade pie crust with rich and silky chocolate filling , piled high with whipped cream and lots of chocolate shavings on top. If you are chocolate addicts, you must make this pie.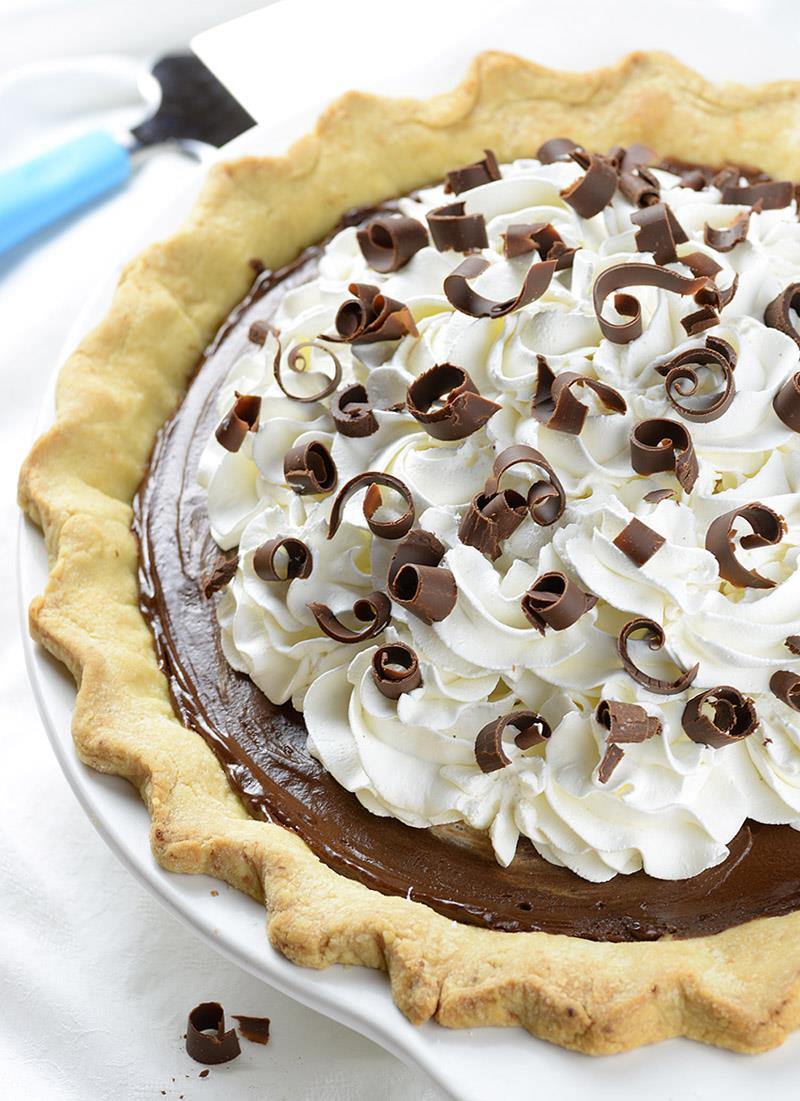 I wasn't a pie making expert at all and I simply hated making pie crust for many years, but when I made my Old Fashioned Banana Cream Pie I was totally hooked into making pies. In fact making pie crust from scratch and crimping the edges became my obsession. So here I am today with another pie recipe.
This time I wanted something loaded with chocolate, like my Chocolate Fudge Pie. I was looking all over the Pinterest and decided to start from classic French Silk Pie recipe. It seems so rich, decadent, or I might even say extravagant. The best pie in the whole pie's world, for chocolate lovers like myself. Chocolate filling and a huge sweet cloud of whipped cream, plus chocolate shavings on top— what's not to love?  🙂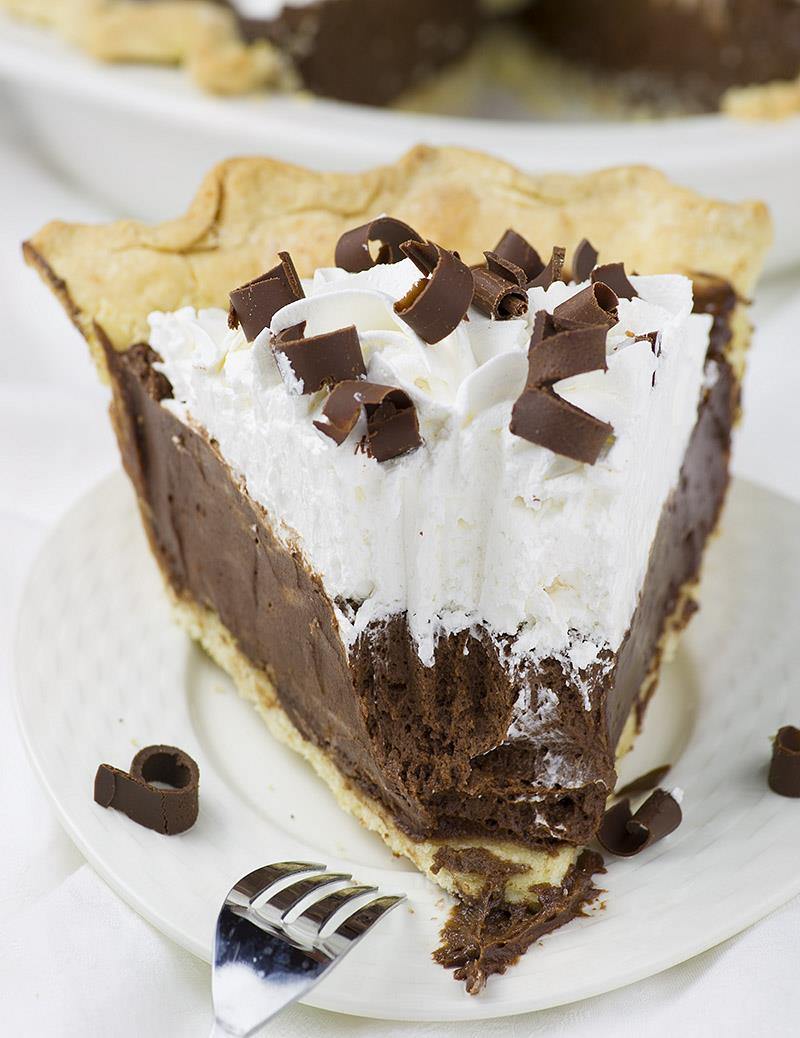 Classic French Silk pie is making really simple, just cream the butter and sugar, stir in  melted chocolate and add vanilla, eggs and pour into the crust. But since many people have serious issues about eating raw eggs product I decided to make some changes and cook the filling. But even though the mixture of eggs and sugar are cooked on low heat until thickened if you want to be more cautious I suggest you to use pasteurized eggs.
I wanted very rich and intense chocolate flavour so I used more chocolate than many French Silk Pie  recipe usually does. I also fold whipped cream mixed with cocoa powder into the filling and this French Silk Pie turned out fantastic. I know it might sound so bold but if you try it, you'll understand what I'm talking about.
Even though spring and summer are more for fruit kind of dessert, I think that  eating chilled French Silk Pie in hot weather can be quite soothing, better than any chocolate ice cream.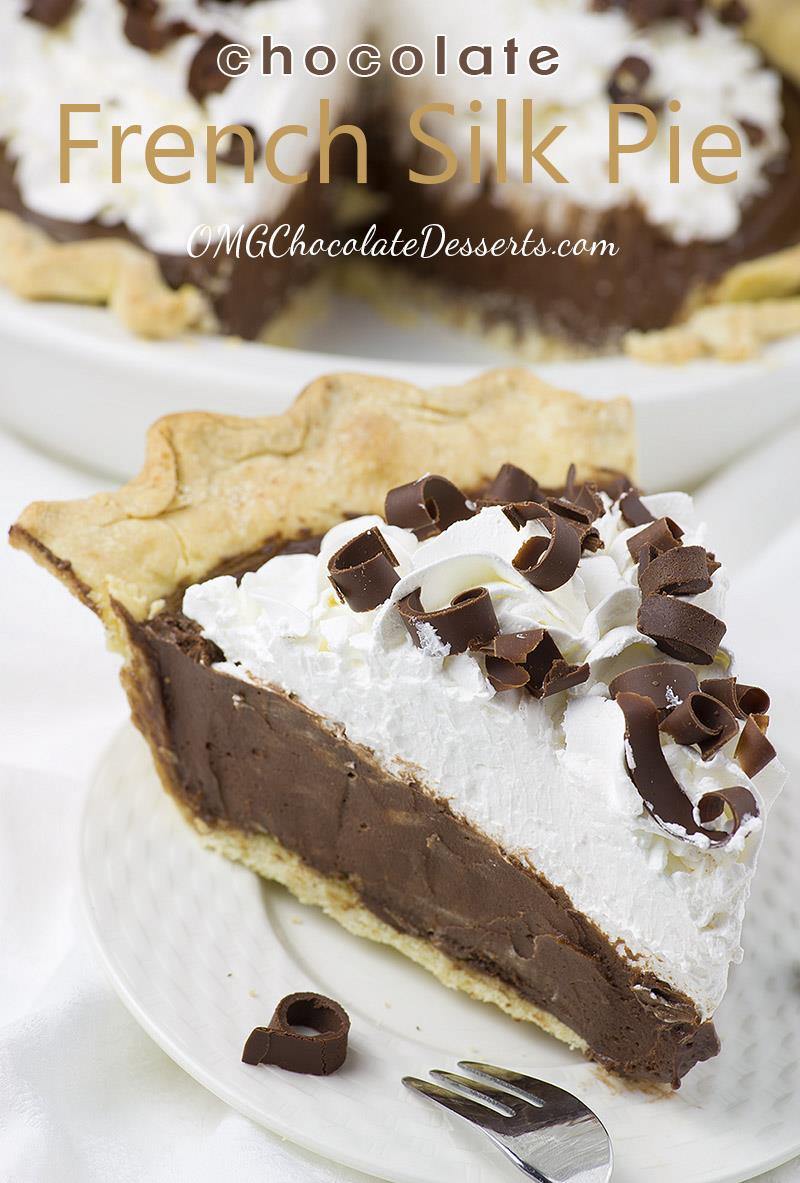 If you take this pie to any party or potlucks it will be a huge hit. But French Silk Pie looks and taste very luxurious too, so  it can be perfect ending at some fancy dinner party.
Silky smooth consistency, pronounced chocolate flavor, and whipped cream topping which enhances the creamy texture, make this pie really heavenly.
[tasty-recipe id="6253"]

Show All Comments
Close All Comments