Chocolate Peanut Butter Fudge – can you stay indifferent to these delicious layers of peanut butter and chocolate? If you're like me and you love anything with peanut butter and chocolate (check out this chocolate peanut butter cheesecake!) you'll love this recipe. You will need just 10 minutes of kitchen work and after that, the enjoyment really begins!!!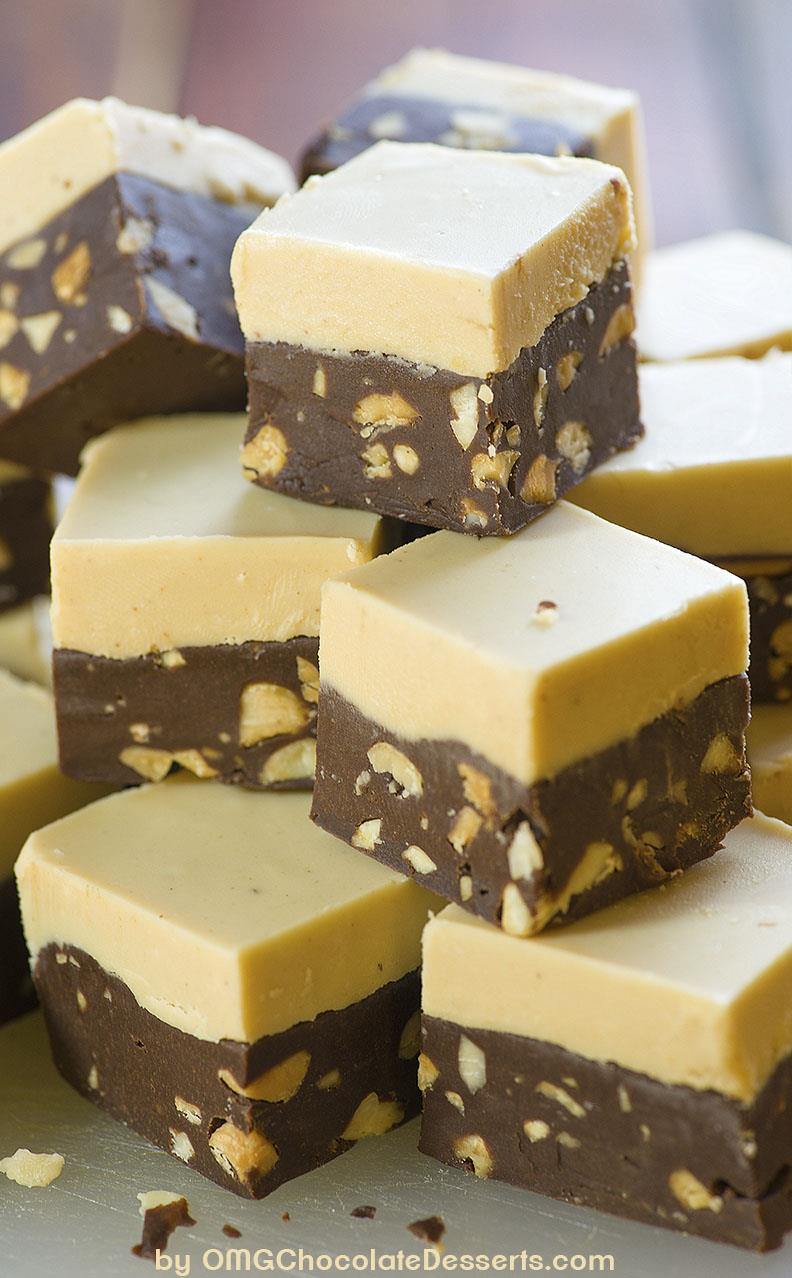 Few days ago, I caught myself literally drooling on the beautiful photo with caramel fudge, so I decided to check all the fudge recipes that I had on my blog until now. Unbelievable. Only one fudge recipes  in almost three years of working on a blog that has the name "Chocolate Desserts". Really hard to understand taking into consideration that you need more time to find inspiration than you will spend preparing the fudge itself!
The mistake had to be corrected. Now! The only dilemma was for which fudge recipe to go, because there are thousands around. Well, OK, if the dilemma is big, there are two ingredients which guarantee a winning combination – chocolate and peanut butter. So, my final decision was: Layered Chocolate Peanut Butter Fudge.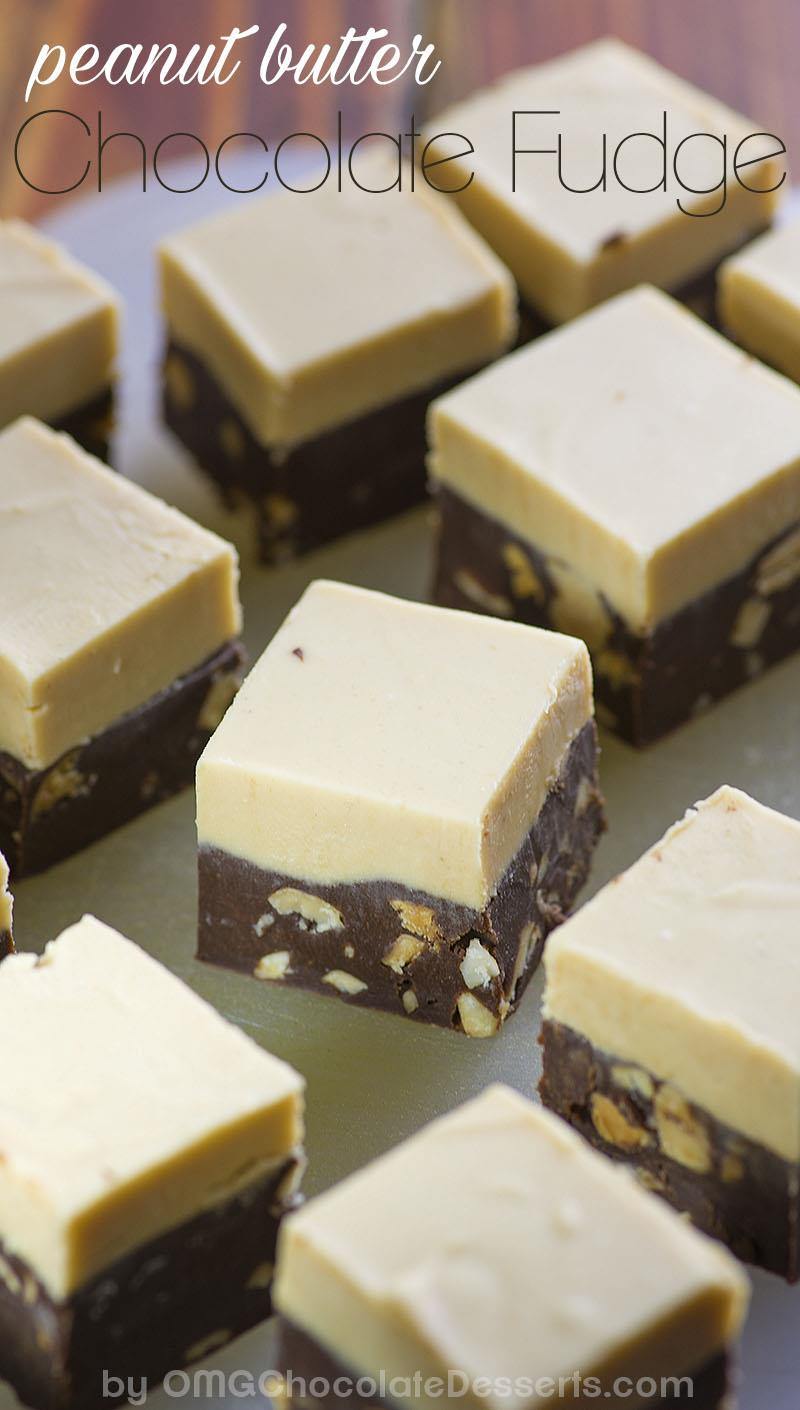 As I said, when you know the ingredients, the rest takes up just about 10 minutes, sometimes less. Think about it! A minute or two for melting the chocolate in a microwave, a little sweetened condensed milk and peanuts. There, that's the first layer! And after that a minute or two of melting white chocolate, a little peanut butter and you have the second layer! The only thing left is to chill two beautiful layers of Chocolate Peanut Butter Fudge in the fridge and get ready to enjoy!
As for enjoyment, the only thing to take into account is… not to overdose! Pieces of Chocolate Peanut Butter Fudge do look small, but have many calories, so my advice is to put a plate with just a few cubes in front of yourself. The rest is pure enjoyment.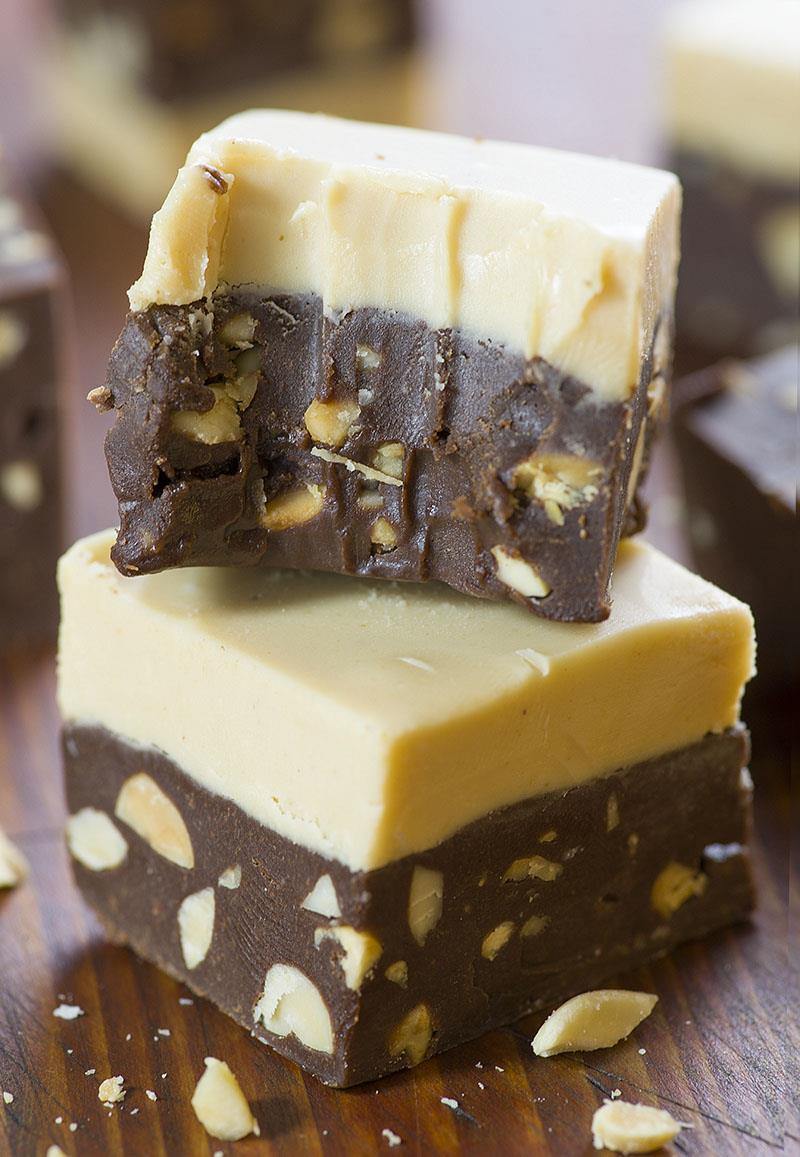 Print
Chocolate Peanut Butter Fudge
---
Ingredients
12 oz

. semi-sweet baking chocolate-chopped

14 oz

.can sweetened condensed milk

2/3 cup

peanuts-chopped

8 oz

. white chocolate-chopped

2/3 cup

creamy peanut butter
---
Instructions
Line 8 x 8 inch pan with foil, set aside.
Microwave semi-sweet chocolate and sweetened condensed milk on high for 2 minutes, then stir for 1 more minutes until completely melted and smooth.
Stir in chopped peanuts and spread onto foil.
Microwave chopped white chocolate for 90 seconds or until almost melted. Stir for one more minute until smooth.
Stir in creamy peanut butter and spread onto chocolate layer.
Refrigerate until firm ( about 2 hours).
Cut into small squares and serve.