Apple Pie Cookies – sticky and chewy, bite sized caramel apple pies.
These gooey bites bring you the best of both world: fruity-caramelly flavor of traditional pie with  all of the convenience of a cookie (no fork required !!!)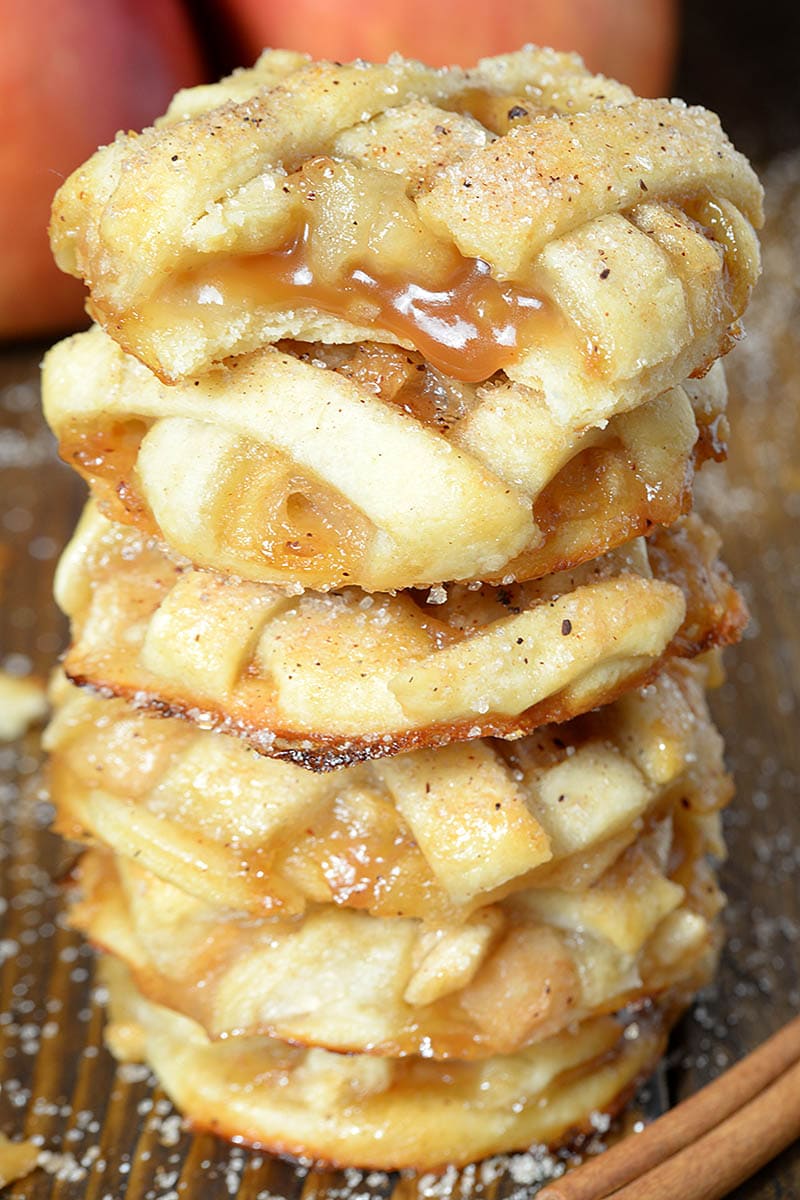 I know, I haven't really invented hot water, you have seen cookies like this on the internet in the last few years for sure. Mostly, those are quick and simple recipes for which you need just a few simple store bought ingredients (frozen pie crust and canned apple pie filling).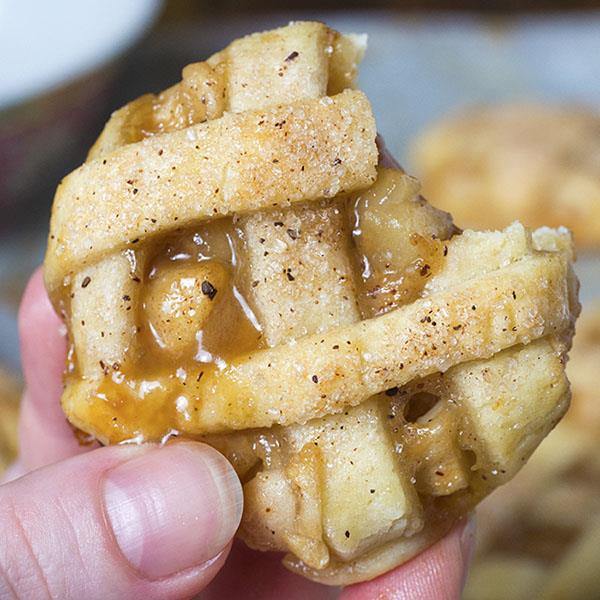 Since our apple tree in the garden did very well this year, it would be crazy of me to buy filling when I can make homemade filling from these fresh apples. Of course, if you have homemade filling, you must have homemade crust. Ok, let's not kid ourselves, if you think I made caramel sauce myself, well, not this time. How ever much cooking is fun for me, I don't really want to spend all my free time in the kitchen.
If you like the idea of these mini apple pies, and you don't really have much time, be free to use the shortcuts and take refrigerated Pie Crust and a can of Apple Pie Filling. In only a few minutes, you will make identically tasty Apple Pie Cookies. If you're not hungry for cookies you or apple based baking you could always bake something different, like a magic cake or the a great tasting peanut butter cheesecake.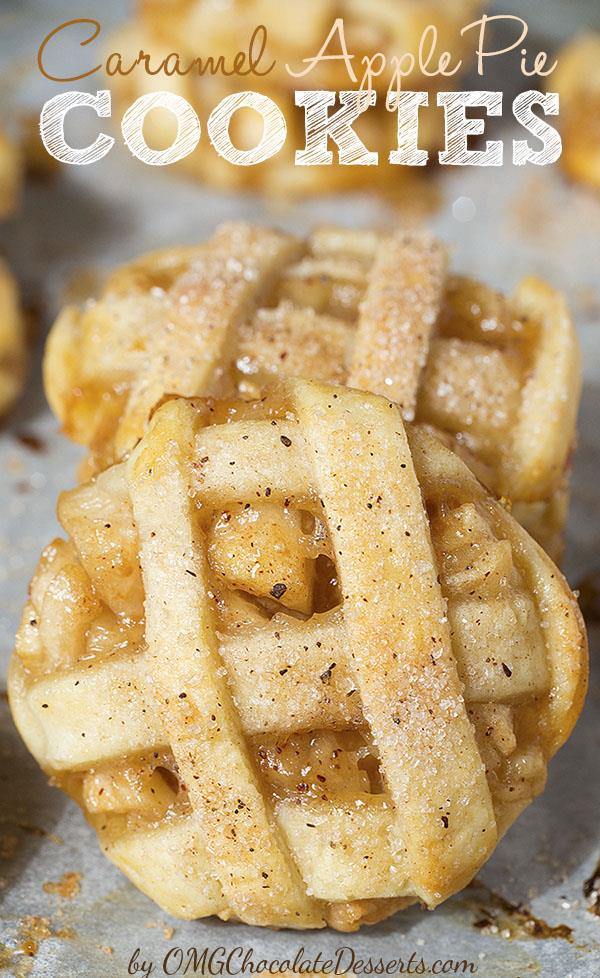 Although the summer is passing by slowly but surely, the thought of autumn treats, the smell of cinnamon and other aromatic spices which spread through the house while the cake with apple or pumpkin is baking in the oven is very comforting. These Apple Pie Cookies with gooey caramel loaded with the cinnamon flavor are the real comfort food for cold and rainy autumn days which are coming.
If you have the time for baking, you mix the crust, peel the apple and make the filling. But, also if you are in a hurry, it doesn't mean that you can't treat yourself with warm, juicy mini pies because the store bought ingredients really make the job easier. Coat one crust with caramel, spread the apple pie filling, cut the second pie crust into strips and cover the filling, cut the cookies, sprinkle it with cinnamon-sugar and your mini pies are ready for the oven. After half an hour, you can pour yourself a cup of milk and enjoy your home made Apple Pie Cookies.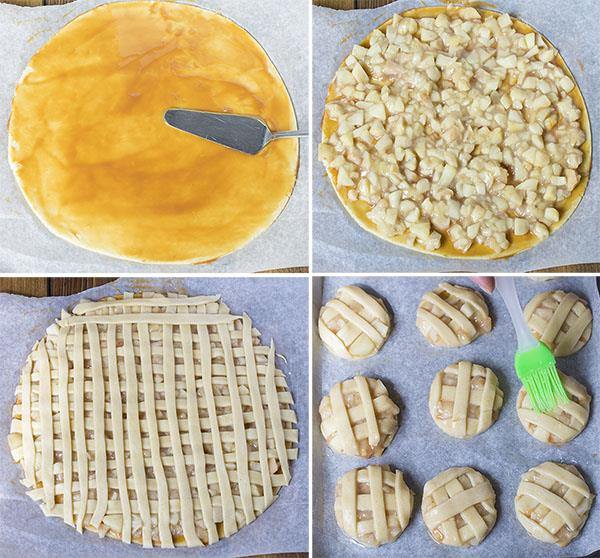 Craving for more apple recipe? Check these then!!!
Are you ready for fall baking? Cinnamon Apple Crumb Cake is the perfect dessert for crisp weather coming up.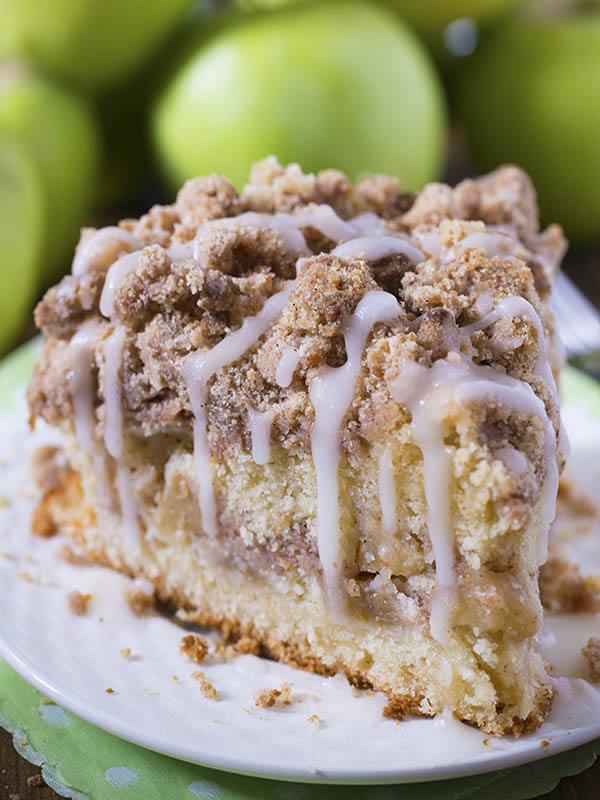 Caramel Apple Cinnamon Roll Lasagna is fun and delicious combo of classic caramel apple pie and yummy cinnamon rolls. This awesome fall treat is delicious dessert, but it is great idea for easy breakfast casserole, too.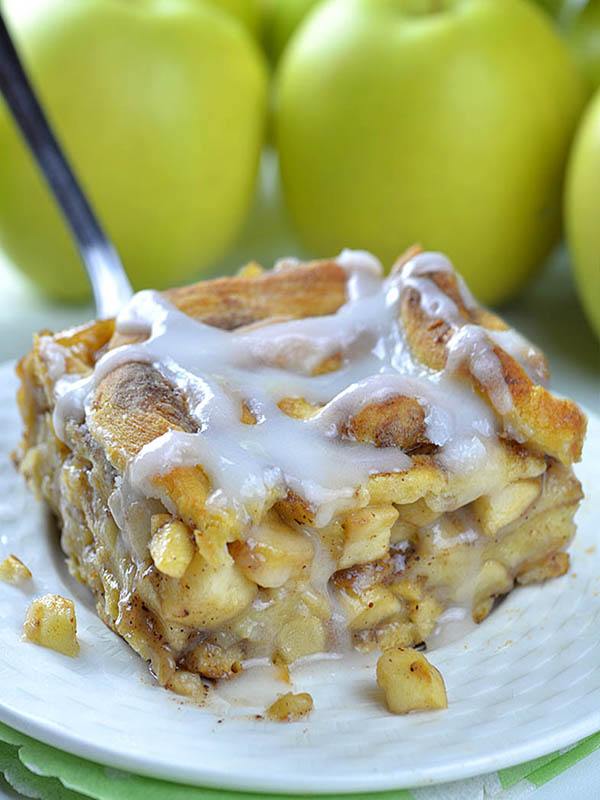 Apple Pie Muffins with Streusel Crumbs  are easy and delicious fall dessert, snack or breakfast treat.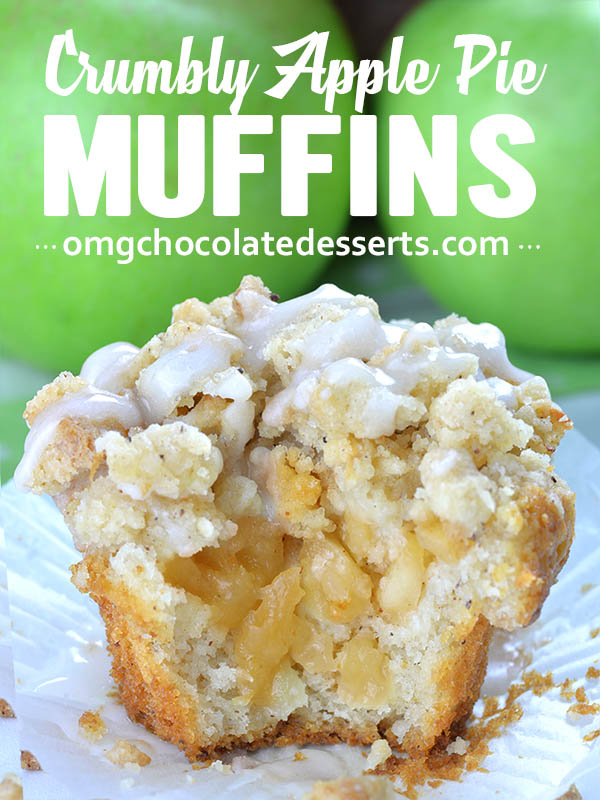 Print
Apple Pie Cookies
---
Yield:

16

1

x
Category:

Dessert
Description
Apple Pie Cookies – sticky and chewy, bite sized caramel apple pies.
---
Ingredients
For Apple Pie Filling :
3

apples (about

1

lbs.)-peeled and sliced into

8

slices each

1

–

2

tablespoon lemon juice

3 tablespoon

white sugar

3 tablespoon

brown sugar

3 tablespoon

corn starch

1/2 teaspoon

cinnamon
A dash of nutmeg

3/4 cup

water
For Pie Crust :
1 cup

(

2

sticks) unsalted butter cut into cubes-chilled

2

and 1/2 cups all-purpose flour

1 teaspoon

salt

1 teaspoon

sugar

1/4 cup

ice water
(or you can use 1 package Refrigerated Pie Crust (2 crusts))
Filling and Topping:
1

  and 3/4 cups apple pie filling-chopped into small pieces

1 cup

caramel sauce

1

egg -lightly beaten

1 tsp

cinnamon

1/4 cup

sugar
---
Instructions
To make Apple Pie Filling:
Toss sliced apples with lemon juice and set aside.
In a saucepan or a pot combine cornstarch, sugar, browned sugar, cinnamon, nutmeg and water. Stir well and bring to a boil over medium-high heat whisking constantly. Let it boil 2 minutes until thick, then stir in apple slices.
Reduce heat to low, cover the pot and let it simmer about 10 minutes. Apples should be soft but not mushy (cooking time depend on sort of apples). Remove apples from heat and leave them covered to soften and cooled.
When it's cooled take out the apples from the sauce and chop into small pieces, set aside.
To make Pie Crust:
In a large mixing bowl place flour, salt and sugar and mix to combine.
Using a pastry blender incorporate chilled butter cubes into the flour mixture(the mixture should resemble coarse meal)
Drizzle 2 tablespoons ice water over the mixture and blend, repeat with another 2 tablespoons water. When you squeeze the dough it should holds together (you may have to add more water if the dough crumbles, add 1 tablespoon at a time)
Divide the dough into two equal pieces, flatten and form two disc, pack each disc with plastic wrap and refrigerate 1 hour.
Lightly dust working surface with flour, place chilled dough, dust the dough and the rolling pin, too. Turn the dough as you rolling to prevent it from sticking. Roll it out 1/8-inch thick.
Repeat the process with the other disc.
Assembling the Apple Pie Cookies:
Preheat the oven to 350 F, line cookie sheet with parchment paper, spray with non-stick spray and set aside.
Spread the caramel sauce onto one pie crust.
Spread chopped apple pie filling over caramel and gently tap the filling with your palms.
Cut second pie crust into 1/2 inch strips and create a lattice top over the filling.
Using round cookie cutter (about 2.5 inch) cut out the cookies and place them onto baking sheet.
Beat the egg with a fork and brush the top of cookies.
Combine cinnamon and sugar and sprinkle the cookies generously.
Bake 20-30 minutes (until golden brown).