White Chocolate, butter, lemon extract and heavy cream!!! Do you have any idea what to do with these ingredients? Don't try too hard! The best thing you can do with these four ingredients are White Chocolate Lemon Truffles. Ok, you must have some great ideas of your own, but for something quick and refreshing at the same time, try these sweet Truffles with the taste of Lemon!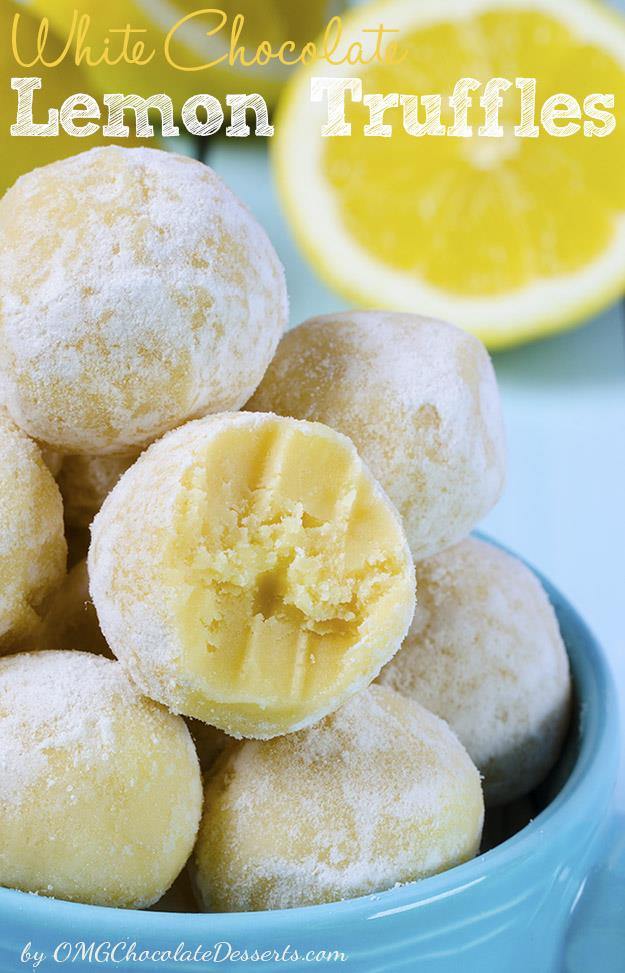 Now, you must be asking how come Truffles in the middle of these hot summer days? Well, first, it was about time that chocolate got back into my kitchen, be it black or white. Second, I was so delighted with the photo of Orange Creamsicle Truffles on the blog "Deliciously Yum" that the choice to make this Truffles was very simple. Since I had no oranges at home, I decided  that lemon could be a great substitute.  And when you put chocolate, truffle and hot days into the equation, the solution are exactly these White Chocolate Lemon Truffles.
And like a few times before, the Truffles didn't fail me in any sense (look at my Mummy and Pumpkin Truffles). First, it's so easy to prepare them, that all in all it should take you about 15 minutes. But, you have to count in that the mix has to get cold and harden in the fridge for a few hours, but that is time you would spend anywhere.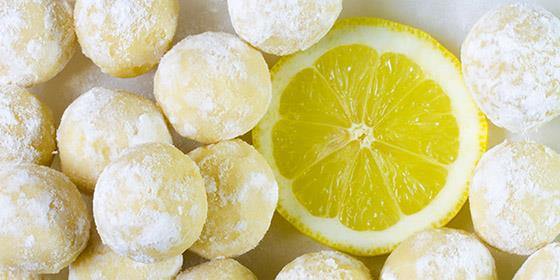 What is even more important is that not one of the truffles I made stayed alive it to the next day J My son Marco, a very picky kid, was delighted with my Lemon Truffles. Of course, for the first 15 minutes, they were great fun while he rolled them on the table and then he tried one, and then tried another one and then the Truffles began to vanish 🙂
Of course, everything left after Marco was "gone with the wind". in the stomach of my husband.
"Wooow, what a great combo of white chocolate and lemon! I never dreamed that this could be such a good combination" he concluded while he was munching the Truffles
"Vera, I was thinking of something. Are there truffles with black chocolate"? he asked with a cheeky smile.
"Of course there are" I answered knowing what he was aiming at. And really, on my chocolate blog, there was no recipe for Truffles with black chocolate.
"OK, OK, next time when it comes to Truffles, remind me of this fact. And now shut up and eat the lemon Truffles " 🙂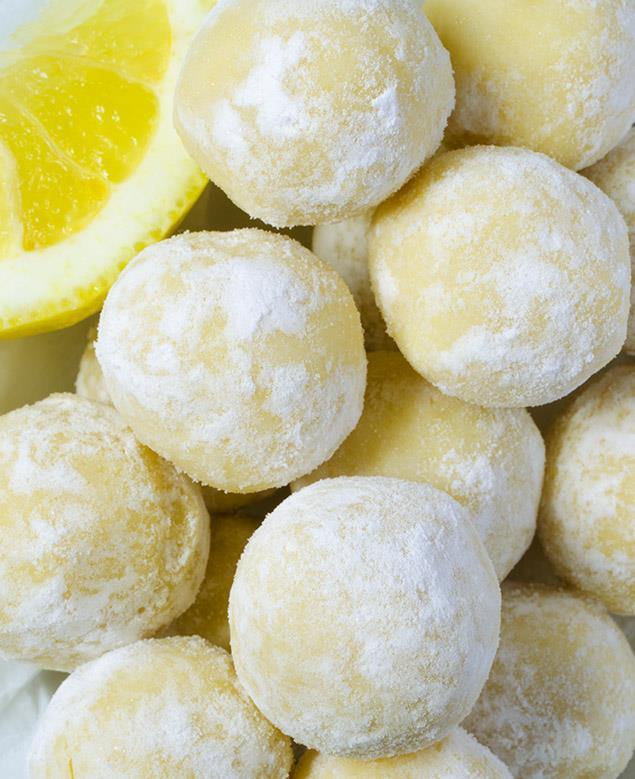 Print
White Chocolate Lemon Truffles
---
Author:

Prep Time:

25 minutes

Cook Time:

5 minutes

Total Time:

30 minutes

Yield:

20

1

x
Category:

Dessert
Description
Easy white chocolate lemon truffles with only 5 ingredientes
---
Ingredients
8 oz

white chocolate-chopped

5 Tablespoon

unsalted butter

3 Tablespoon

heavy whipping cream
pinch of salt

1 teaspoon

lemon extract
powdered sugar
---
Instructions
Over a double boiler melt chocolate, butter and cream , stir until smooth.
Stir in salt and lemon extract.
Cool slightly, cover with plastic wrap and refrigerate for 2 hours (or until firm enough to roll the balls).
With a small spoon or a melon baller scoop out the mixture and roll into 1 inch balls ( if it's to sticky drop a small amount of white chocolate mixture into powder sugar, it makes it much easier to roll into a ball, then roll it again in the sugar when the ball is formed)
Roll each balls into powdered sugar to coat them well.
Store in the fridge in airtight container up to 1 week, freeze for longer storage.