One of the most important things you have to look for if you want to become a successful food blogger is photography. My good food blogger friend says that you have to make "people eat with their eyes". However good the food looks on your table, if you have only an average photo of it, all your effort was to no avail. You can see how much your photography affects the number of visitors your blog in my post "The most importing thing every food blogger needs to know!".
Now comes the hard part. How to make a masterpiece of a photo like the photos on "Sally Baking Addiction" or "Pinch of Yum" blogs? When I started blogging, my biggest disappointments were in this area. Just imagine! You spend three hours preparing something fantastic in the kitchen, everything is beautifully decorated , everyone says that they have tried noting better in their lives… and in the end, when you look at the photos, no trace of the fantastic meal! Really frustrating!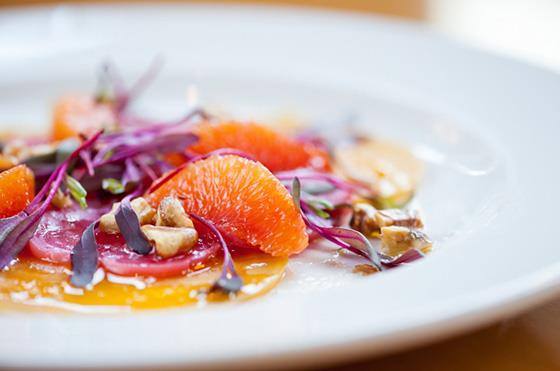 Understandably, my next steps were reading texts like "how to make your food photography better", "food styling" and all of that. And not only that, I also bought a few books on this topic and things slowly started changing. Of course, my photos are still far from the level from the level of the best bloggers, but now my photos are a lot better.
Since you want to do something serious about making your photos better, I have decided to help you. Here are the three things which were crucial for improving food photography of mine, at least in my opinion. I hope that my advice will help you and that you will have better photos and improve the areas where you are stuck at this moment.
1. Improve Your Camera and Equipment  (it's time for DSLR)
This is maybe the most painful part of your food blogging. Probably, like most of us, you started the blog out of hobby. But, in time, you probably realized that you have many visitors and that many people do it better and even get paid. The first problem you have encountered must be your "good old" camera which could not do what you wanted it to do any more.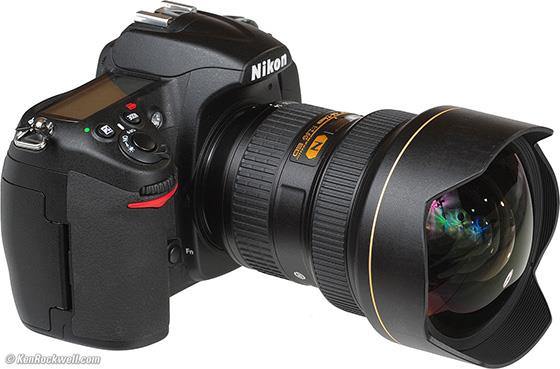 As for me, after a few months of blogging and making photos with my Panasonic Lumix, I figured that things must change. OK, that doesn't mean that you have to spend thousands of dollars for expensive cameras and lenses to make your photos better. You can begin with much cheaper equipment which can produce very good results.
But you have to know one thing: you must begin using DSLR camera. If you don't know what I'm talking about, it's simple: a camera with a changed lens. Of course, you have to have the adequate lens.
I know you are very scared now, and here is the story of my beginning: My first DSLR camera was a second hand very well preserved Nikon D80, which costed $400 if you bought a new one at that time. But with a very simple little Nikon 50mm f/1.8DAF  lens which costs about $180 if it is new, photos started looking a lot better then with my old Panasonic. Of course, the next step is to learn to use the equipment but as you see, with a very fair price, your photos will be much, much better. Today I use just the more recent Nikon D5100, which you can also purchase for a very good price.
You don't have to use only Nikon equipment! It was my personal choice. Brands like Canon also have cheap models which give you very good results. All you need to do is search the internet and an advice or two from someone who is into this subject.
And one more advice: get yourself a quality tripod! It will not cost too much, but it will make your photos much sharper than if they were taken directly from the hand.
And that is it. We could talk much more about this, but it's enough for the beginning.
2. Learn Something About Food Styling
Even after buying better photo equipment, you will surely see that something is missing and that you are still not close enough to the photos you so desire. Yes, I have been there too. Even when I learned to use my equipment and my photos were sharper and the colors were better, something was missing! Of course, with a some analysis, I realised that I'm making mistakes in things like: the way I'm taking the photos, arranging the food and the combinations of colours. In that way, you are automatically opening a new chapter in your blogging – food styling. The next step is to adopt some new rules in arranging the food. You are probably scared again. Where and how to learn this?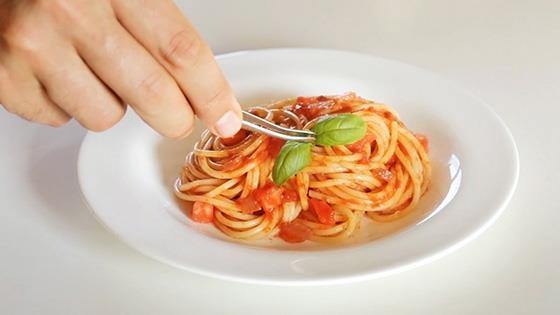 I went the hard way, searching and searching through posts which are very hard to find on the internet. You can do this in a much easier way. There are a few books which explain this things in detail through practical experiences and they are made for beginners in this subject. I'm still sorry that I didn't find them earlier because they have surely saved me a few months of work. Also, there are a couple amazing websites which helped me and have great articles. For you, I have a few sources which will surely help you in the beginning.
I'm sure that you will like these resources and that you will start making progress very quickly.
3. Learn The Basics of Post Processing
Even if you have mastered the technique of taking photos, your photo will surely have to go through processing like resizing, color temperature… This is called "post processing". I know a few food bloggers who are all mastering this skill  and after photo processing, their photo does not even look like the thing they were photographing. Maybe you really do not want that level of processing the photo, but you have to learn some of the basics anyway.
My advice is: all the future photos that you make with your DSLR camera, always make them in RAW format. This is the format which has no form of compression and is very favorable for all sorts of corrections which you cannot make if the photo was taken, for instance, in the "jpg" format.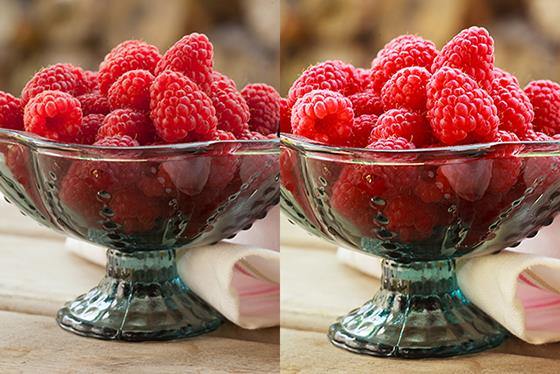 Now we are coming to the hardest part. You have to make a decision which software to use for processing your photos. There are a few options depending on what you want to do and how much money you are willing to spend.
1. If you want to do only the basic operations like cutting and some corrections of colors, you can use some programs that you probably already have installed (like ACDSEE). Or maybe you got a program with the camera that you bought. Of course, in cases like this, you will only be able to do the basic things and do not expect miracles.
2. If you want to "play" with your photos in the RAW format, than Adobe Lightroom is a better solution for you. Resizing, color temperature, white balance adjustments and similar options are here and it is very simple to use them in processing your photos. Second, it will be a very good introduction into the world of more complicated photo processing.
3. And in the end, if you really want to make a miracle photo, your choice must be the unavoidable Adobe Photoshop. This software is really the giant among software  for professional photo processing, but you must be ready to pay a significant amount of money. And, of course, you will have to spend some extra money to buy some books for working in this great program. And last but not least, prepare your nerves for learning the different techniques. But, when you go through all these steps, I'm sure that you will enjoy everything that you will be able to do with your photo.
And slowly but surely, we have come to the and. If you still want to make significant improvements on your food photos, now you know what to do. And be sure, even if it looks complicated, you will have to go through these steps in any case. I hope that I have not scared you and that this article will help you make beautiful photos of your food one day and put them on your blog. Cheers 🙂