Whenever you don't know what to do and you need a relatively quick and simple desert, my proposition is always Cream Puffs. Simply, think about it: is there anybody you know that doesn't like this great dessert? I don't know one person. OK, maybe it isn't completely true, but in my walk of life it is. Everyone likes this treat.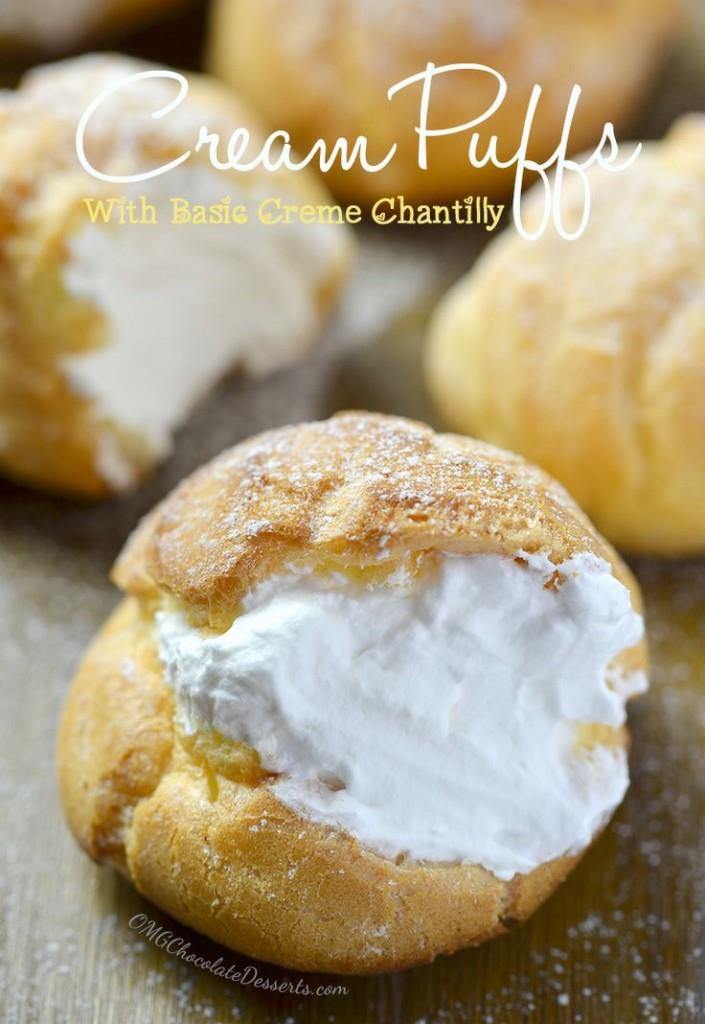 One point of discussion could be Cream Puffs filling! Vanilla, Banana or Cannoli Cream filling? Or maybe basic Cream Chantilly. The result is always the same – sweet pleasure.
And so, there they were, Cream Puffs on my blogger menu. Maybe you will ask why. Well, for no specific reason. I just wanted a fresh recipe on my blog. But, how to be fresh when I played around with this treat a few months ago? The new thing will be that instead of Cannoli Cream, with which I filled the puffs for the first time, this time I would fill them with Basic Cream Chantilly.
And that would be all, As for the ingredients and Instructions, nothing revolutionary. Everything is described in the instructions under this text. As for the results, as always with Cream Puffs everything is just fantastic. Just take a look at the photos.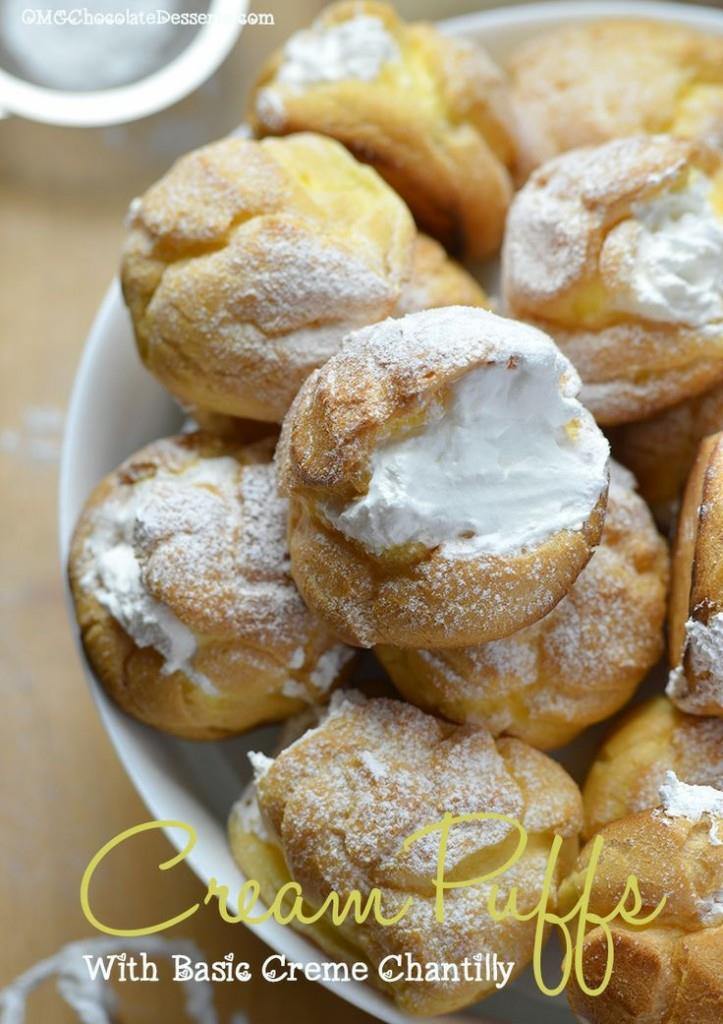 Of course, the biggest sacrifice was made by my husband and my grandpa who had not finished Sex In The Pan cake that I made, and already had a new treat in front of them. But, they just couldn't resist it. The only thing they could do is yammer about the fact that they had gained weight while their mouth and chins where white from the sugar.
Print
Cream Puffs with Basic Cream Chantilly
---
Author:

Prep Time:

25 minutes

Cook Time:

25 minutes

Total Time:

50 minutes

Category:

Dessert
Ingredients
For Cream Puffs:
1 cup

water

1/2 cup

unsalted butter cut into cubes

2 Tbsp

. white sugar

1/2 tsp

. salt

1 cup

all-purpose flour

4

large eggs
For Crème Chantilly:
1 1/2 cup

s heavy cream- cold

3 tablespoon

powdered sugar

1 tsp

vanilla
---
Instructions
Preheat oven to 425° F, place the wire rack in center of the oven, and line a pan with parchment paper.
Combine water, butter, sugar and salt in a medium saucepan over medium high heat and bring to boil, stirring occasionally with a wooden spoon.
Add flour (all at once) and stirring constantly and vigourously cook until mixture clears the sides of the pan and forms a ball around a spoon in the middle (2-3 minutes).
Remove from heat and allow to cool for about 5 minutes, than add eggs (one at a time) and stir quickly and vigourously, until the each egg is combined before you add next egg. When you add all eggs stir more until the batter become smooth and shiny.
Transfer batter to piping bag and pipe onto prepared pan, leaving about 2 inches between each one.
Place the baking sheet in the oven and turn the heat up to 450F, bake for 10 minutes then drop the heat down to 350F and bake for 10-15 minutes until the puffs become golden brown and set.
Do not open the oven while they're cooking!!!
Remove to a cooling rack to cool completely.
Mix heavy cream until just starting to thicken, than add powder sugar and vanilla and continue mixing until soft to medium peaks form.
Transfer the cream to a pastry bag and pipe the filling into each puffs.
Sprinkled with powder sugar.