Cookies, cookies, cookies! Whenever you don't know what to make, and you need something sweet on the table quickly, cookies are the ideal solution. But, you will sure have one problem: what kind of cookies? Chocolate chip cookies, sugar cookies, Snickerdoodle cookies, Rusian teacakes… you have so much to choose from. One thing is sure, whatever you decide, it will not be a mistake.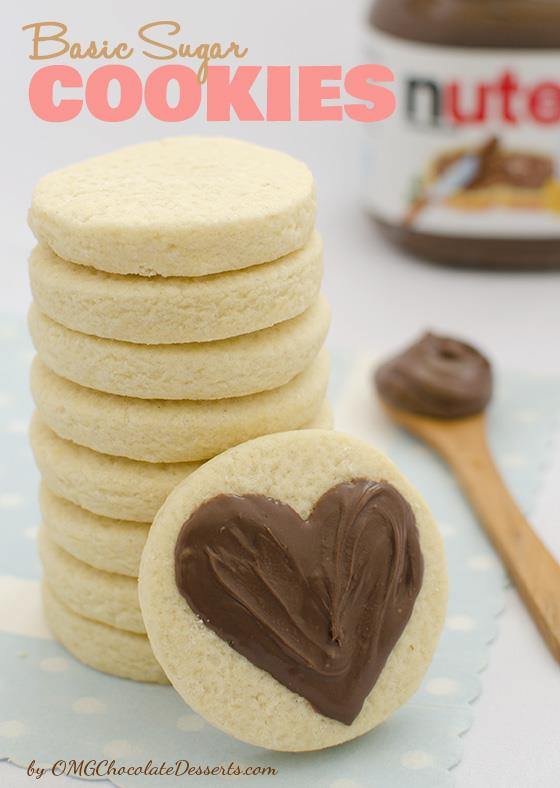 Why am I talking about this with you? Well, a few days ago, looking through my blog, I came to the conclusion, that of the 30 recipes I wrote until now, I had only one for cookies. That would be the "Snowball cookies" which I made for Christmas. Unbelevable! I made this great treat so many times and I only had one recipe on the blog!?!
The time has come to fix that little problem! First we go back to the first problem and that is: what type of cookie to make. My husband, of course, likes chocolate chip cookies like the ones on "Sally's Baking Addiction" blog the most, and as for my son, he is totally unpredictable, one day he will eat any cookie, and the other, he will use them as toys in his games.

So I will start from the beginning – from Basic Sugar Cookies! These cookies are so simple and tasty, and the only thing you have to look for is how much of these cookies to make. In the meantime, I found out that this recipe could also be a perfect game for a three-year-old child. My son Marco was so delighted with all that dough and cookie cutters, that all the time while I was baking cookies, he was playing and making his own shapes.
And so, after little time and little effort, you will have a really beautiful treat which is perfect for other sweet additions. My husband was enjoying putting on strawberry jam while I was having a great time munching my cookies with Nutella. And as I said – whatever you decide, it will not be a mistake. Basic Sugar Cookies are perfect for all yours sweet ideas.Try and you'll see!!!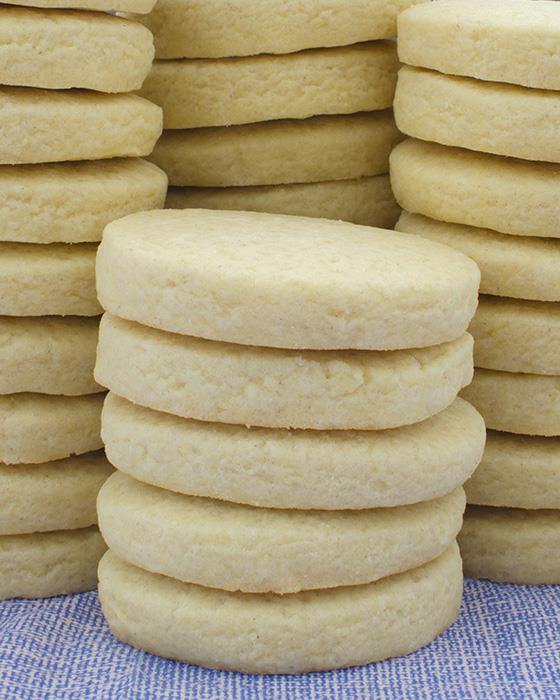 Ingredients
3 cups flour
1 teaspoon baking powder
1 cup unsalted butter
1 cup sugar
1 large egg
1 teaspoon vanilla extract
Instructions
In a medium bowl whisk together flour and baking powder, set aside.
With an electric mixer, using the paddle attachment, cream butter and sugar together until it become light and fluffy, than add egg and vanilla and continue mixing about 1-2 minute.
Flour mixture add slowly, about a cup at a time and mix until dough forms and begins to pull away from the sides of the bowl.
Gather up dough and knead it with hands a few times.
Roll the dough into a ball, wrap with plastic wrap, and refrigerate for about 2 hours.If it's too hard when you take it out the fridge, just leave it out on the counter a little bit to softens up.
Preheat the oven at 350 F and line large cookie sheet with parchment paper.
Take out about half of the dough, and the rest leave in the fridge until it's ready to use.
Between two parchment paper, roll out the dough about 1/3 of an inch thick.
With cookie cuter cut out cookies, transfer them on a cookie sheet and place it in the freezer for about 3 minutes before you place them in the oven( that helps the cookies to keep their shape while baking).
Baking times really depend on size of a cookie. The cookies size about 2-2 1/2 inches need about 8 minutes.
After take them out from the oven let them sit on the warm pan for a couple of minutes to firm up.
Repeat the process with the rest of the cookie dough.
Number of cookies really varies, depending on the size of cookie cuter and thickness of the dough !!! (about 30 2 1/2 inch cookies)
7.6.4
168
https://omgchocolatedesserts.com/basic-sugar-cookies/
Show All Comments
Close All Comments