Cheese Sticks on a classic baking blog? You will surely think that I had too much sugar and that my  mind is gone 🙂 But nooo… If you have read my blog about Cream Cheese Chocolate Bread , then you know what it is about. My husband finally convinced me that I begin putting savory recipes  on my blog since his body couldn't handle the "weight" of all those desserts!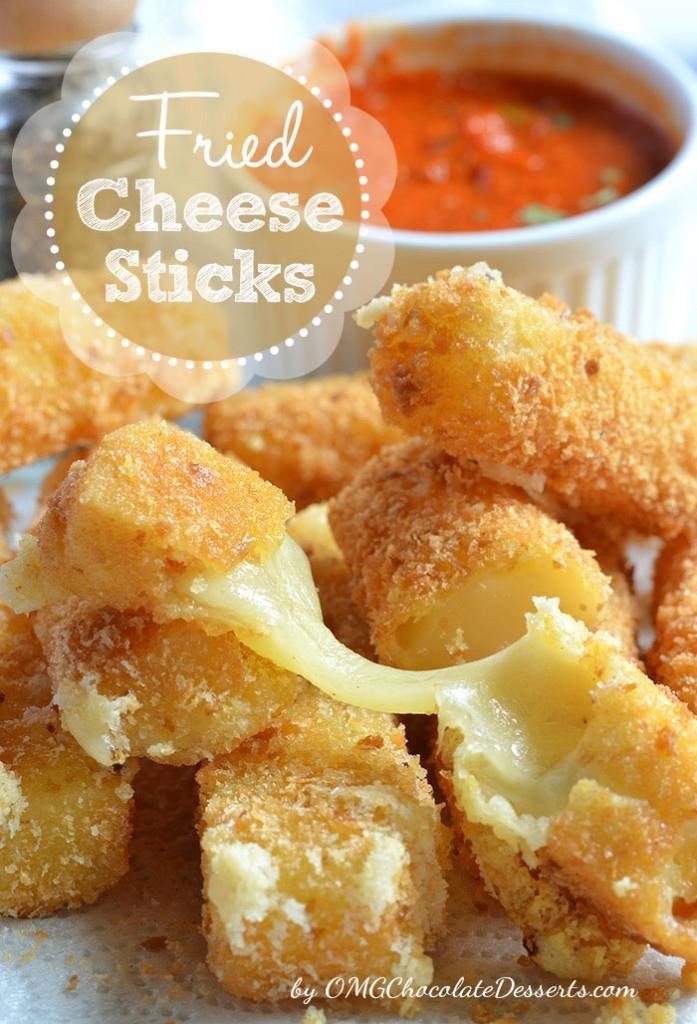 And the day has finally come. Then came the question. With which recipe to open this chapter of my blog? After a little thinking, Darko and I came to the same conclusion. Our favorite meal for all circumstances is Fried Cheese Sticks !  Well I don't really know if you can put these tasty sticks into any special category. You can simply make them for any occasion – breakfast, appetizer, something to go with lunch… I simply made them because I wanted to take this cuty photos for the blog!
I made them quickly, but they disappeared even quicker from the table 🙂 Of course, there is no doubt where they disappeared. In our stomachs. And if you decide to make them, my proposition is to serve them warm because then the taste of cheese is the best.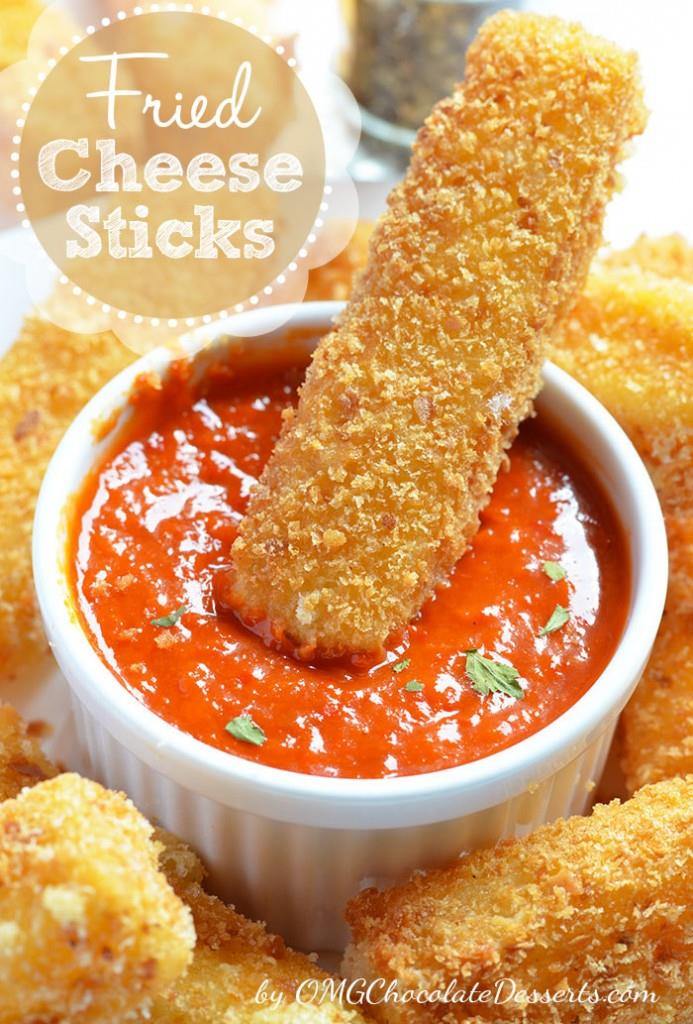 No more hesitating! Just take one look at these tasty photos and I'm sure that I will know what your next adventure in the kitchen will be! Enjoy!!!
Print
Fried Cheese Sticks
---
Author:

Prep Time:

15 minutes

Cook Time:

15 minutes

Total Time:

30 minutes

Category:

Appetizer
Ingredients
12

Mozzarella string cheese (or other cheese cut in

24

finger size sticks)

1/2 cup

flour

1/3 cup

corn starch

2

eggs

2 tablespoon

s olive oil

1

,5-2 cups bread crumbs
oil for frying
---
Instructions
Cut each cheese strings in half and place in the freezer for 2-3 hours.
In a bowl combine cornstarch and flour.
In the other bowl whisk eggs with olive oil.
Heat the oil for frying (it's hot enough when a few bread crumbs dropped in starts to bubble- it's about 350 F)
Dip each cheese stick in the egg mixture and then roll into the flour mixture, dip again back in the egg mixture and roll in bread crumbs until well coated.
Gently transfer into the hot oil and fry until browned but don't overcook because the cheese will starts leaking out (fry just a few sticks at the time because they browned really quickly and if they start leaking they might stick together)