Whenever I decide to pick a lovely recipe for my Chocolate Cakes category, I find myself in big trouble! You don't believe me?  Just take a look at my Pinterest chocolate board and see how many gorgeous chocolate cakes you can find!
Nevertheless, today an interesting cake caught my eye! Perhaps it was because I've never made something like that before or it was because I simply adore hot chocolate. Anyways, my today's choice is Warm Creamy Cake with a Creamy filling from the blog attable.pl.  Perhaps you have already made or seen similar Lava cakes on the Internet, but reading the post with this recipe I found out that it originates from France.
Anyhow, I think that one short glance at this warm chocolate cake will be enough for you to keep the recipe for this chocolate treat, whereas with every minute I'm more and more confident that It's high time I tried them out in my kitchen as well.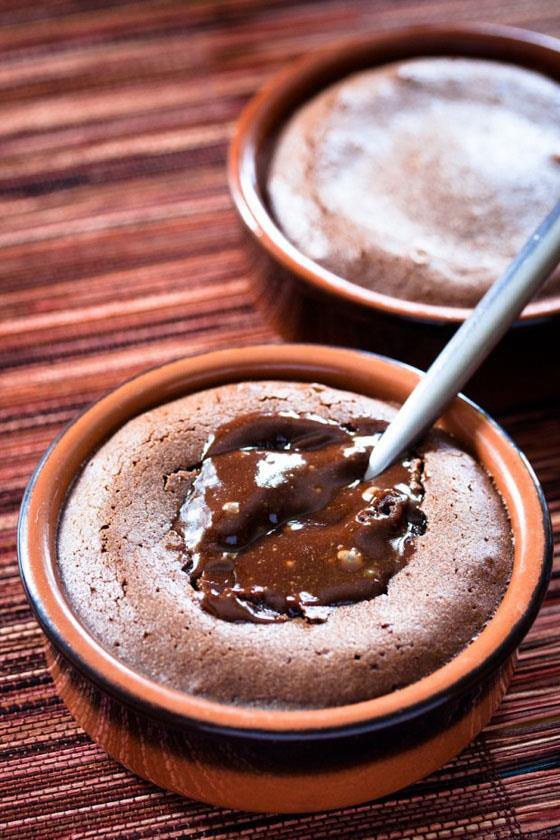 Find original recipe at: atable.pl