The only thing better than a good cheesecake is a chocolate cheesecake. Cheese cake is delicious and perfect for any event but when you elevate the flavors with chocolate you've just created a masterpiece. A chocolate cheesecake is a fantastic dessert any time of the year, for any occasion, and for every guest.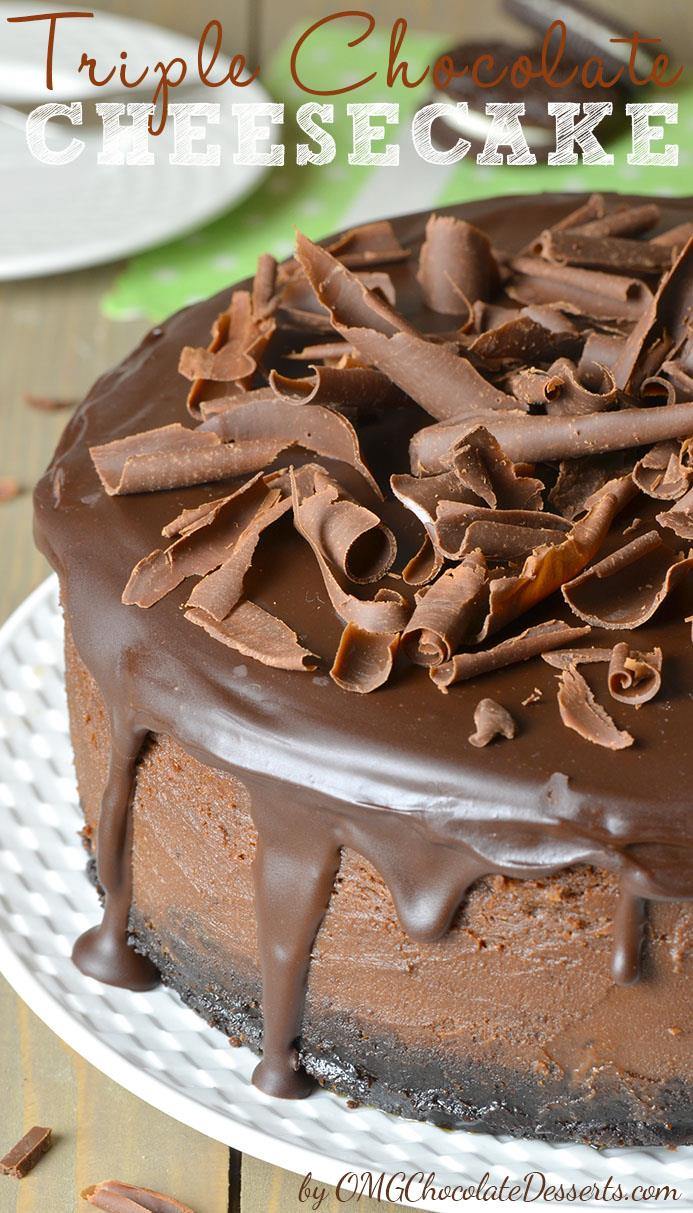 The best chocolate cheesecake recipe will have a bit of chocolate in every component. First comes the crust. That delicious dark crumbled up chocolate sandwich cream cookie mixed with butter that sits gets pressed onto the bottom is irresistible. Next comes the smooth cheesy filling. Cream cheese mixed with powdered sugar and cocoa powder seems so simple it makes one wonder how it could be so delectable. Finally, as if a chocolate cheesecake recipe wasn't good enough, topping the entire confection with a dripping chocolate coating takes this from a home kitchen to the gourmet bakery. If the cheesecake makes it to the table, it would look nice sprinkled with some chocolate shavings. Presentation is always a nice touch to any dish.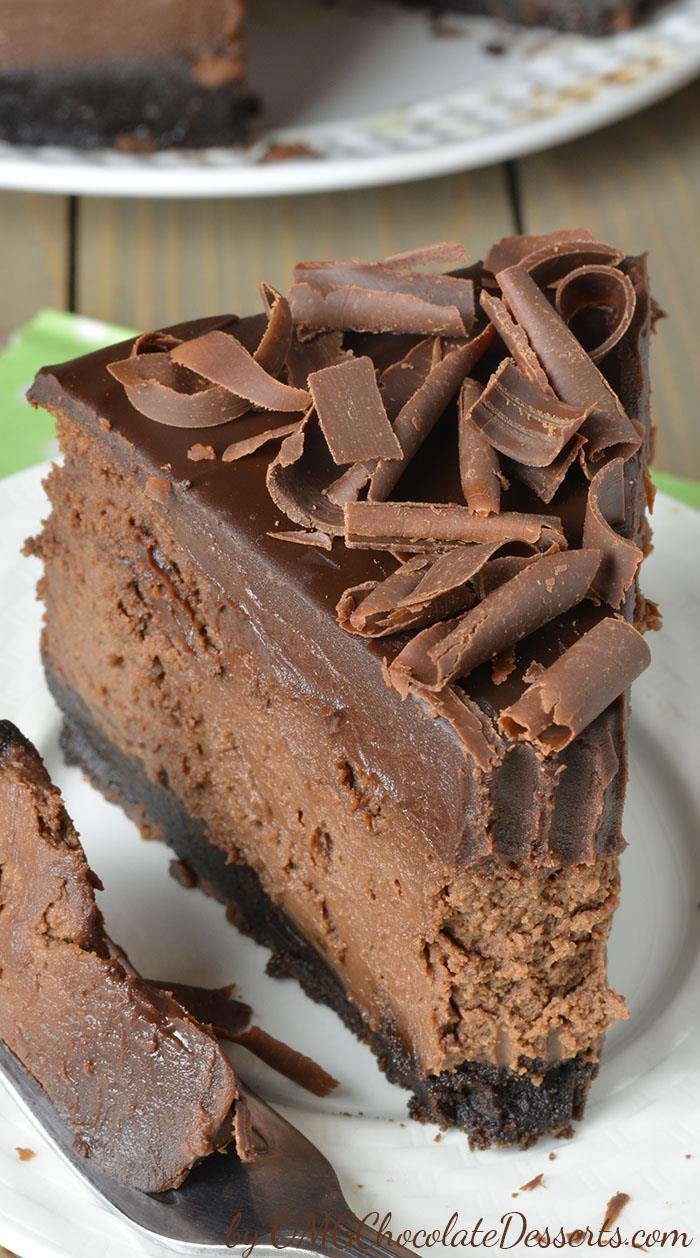 Whether the occasion is a birthday or family gathering, putting together a chocolate cheesecake recipe is sure to be a big hit. An interesting idea is to press the chocolate cookie crust into the bottom of a heart shaped spring form pan. Serve this deliciousness to your honey on Valentine's Day. Chocolate cheesecake is also a great dessert to serve during a wine tasting event. You can never go wrong with serving cheesecake but when you kick the recipe up to chocolate cheesecake you'll be the hit of the party.
One of the nice things about a chocolate cheesecake recipe is that you can make it up a day or two early, keep it in the refrigerator and then pull it out for that special occasion. Another wonderful thing about the recipe is that it is super easy to make but tastes like it took hours. Additionally, the chocolate recipe is not a dish that sticks around or gets thrown away for being too old. There's no chance of having leftover chocolate cheesecake. For these and numerous other reasons, the next recipe you make for yourself or others should be a scrumptious chocolate cheesecake.
Show All Comments
Close All Comments