A Chocolate pound cake is not only delicious but it is also a versatile dessert. It can be served with many different toppings. It can also be served at different types of meals from formal dinners to casual picnics. Try a chocolate pound cake for your next dinner party.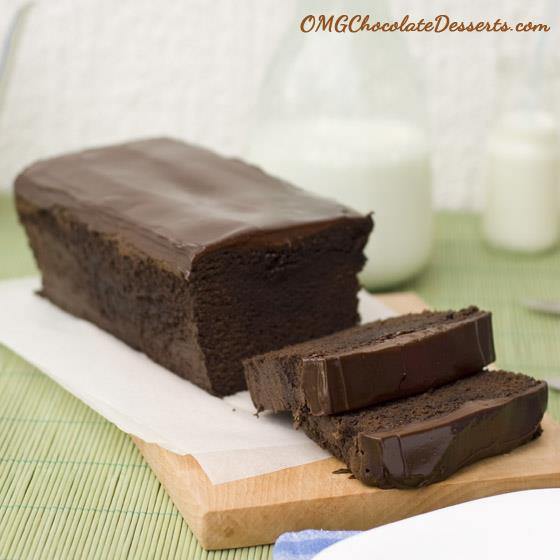 A Chocolate pound cake is easy to make with the right recipe. You must have your basic ingredients of flour, chocolate, cocoa, butter, eggs, sugar, and salt. If you have that you can make a delicious pound cake. Top the pound cake with a chocolate ganache by mixing together melted chocolate and heavy whipping cream. Another way to top a delicious chocolate pound cake is with any fruit. Try adding raspberries, strawberries, or even almonds to the cake after you've added the ganache. With a chocolate pound cake, the way you serve it is up to you. If serving to adults, try pairing with a glass of wine after dinner is over and if it makes it to the serving table. A Chocolate pound cake is so good you might have to make two; one for now and one for later.
Other toppings for a chocolate pound cake include shaved coconut, fruit compote or a simple dusting of powdered sugar. Once you get the hang of making a chocolate pound cake you can use your imagination and taste buds to guide you. If you are into chocolate (custard) cakes you should also try out this Magic Custard Cake recipe! You can present the cake in an elegant manner if you are baking for a dinner party. If it's a casual picnic, then it's a good time to experiment with toppings; see what people like. No matter how you top your chocolate pound cake make sure that you like it. If you don't like it, then your guests probably won't like it either.
When you find a pound cake recipe that you like, stick with it. After making it several times it will become routine and you'll easily be able to whip one up at the last minute. Follow a recipe exactly as it is written the first couple of times you make it. After that, you can experiment with different flavours and toppings. Try fruit and nuts as amazing pairings with chocolate. Impress your family and your guests with a delicious chocolate pound cake topped with chocolate ganache.
Show All Comments
Close All Comments