Every time I'm baking cupcakes I go with the perfect combination of chocolate cupcakes and chocolate frosting.  Trust me, it's a matchless combination! Now you must be thinking: "Vera, would you stop praising the chocolate already! How can we trust you on this?"  Well, you don't have, but just take one glance at these heavenly Dark Chocolate Cupcakes with Nutella Buttercream and you will have a genuine chocolate epiphany!
Now, you surely understand why this recipe is one of the most previewed recipes on my Pinterest Board. It's simple, fabulous and so tasty!
And now what am I supposed to do without these yummy chocolate cupcakes in my plate?  Well, it looks like that for now a spoonful of Nutella will do, but not for long. You'll see!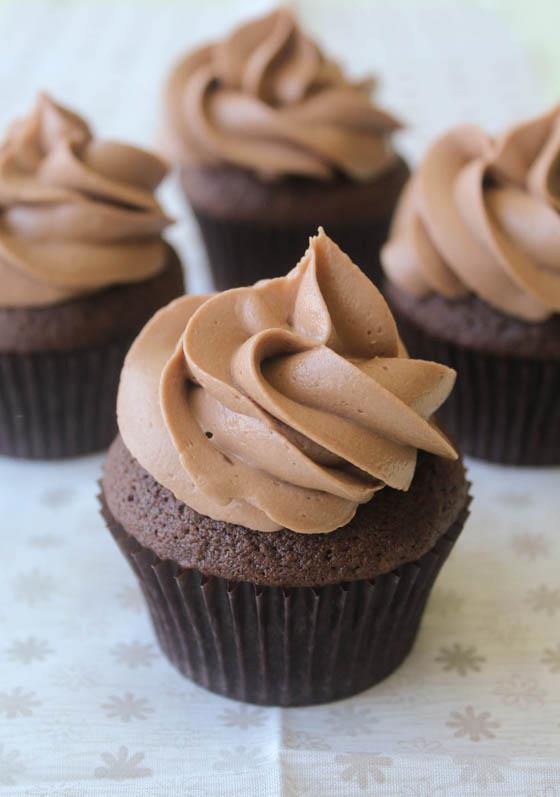 Show All Comments
Close All Comments