Woooooooow! If in the last few days I had any doubt what my next task in the kitchen will be, I don't have it any more! Dark Chocolate Caramallows ! If you don't know what I'm talking about, just take a look at this beautiful photo that I found just a few minutes ago on the great blog Rook No. 7.
The combination of black chocolate, caramel and a little but sweet surprise in the middle of this sweet – marshmallow! Really divine!!!
And if you still have any doubts, there is one more thing that will surely change your opinion. For this fantastic recipe by Jenna, you will need only, believe it or not, six minutes. Unbelievable, but true. Is there any reason to hesitate then? Next destination – kitchen: get all the needed ingridients and you are ready to enjoy Dark Chocolate Caramallows .
As for me, I know what I will be doing in the next six minutes. C U!!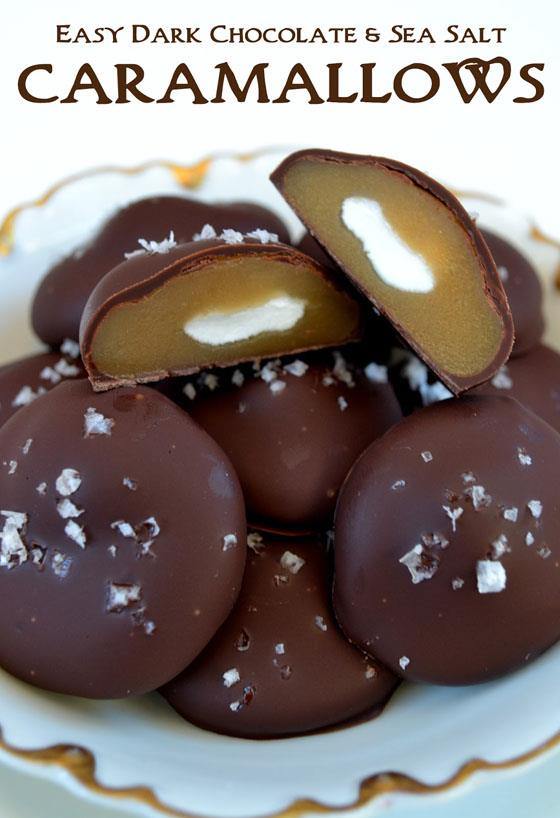 Find original recipe at: rookno17.com